Eye on the Indies:


A Look at Indie Authors and Their Publishers
By Lanie Tankard, Indie Book Review Editor
Dottoressa: An American Doctor in Rome by Susan Levenstein, MD (Philadelphia: Paul Dry Books, May 21, 2019. 270 pages; $16.95; paperback original ISBN 978-1-58988-139-6.)
Paese che vai, usanze che trovi.
(When in Rome, do as the Romans do.)
—Attributed to St. Augustine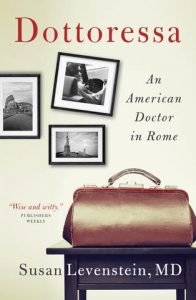 Dottoressa is not your typical autobiography. Susan Levenstein has practiced primary-care internal medicine in Italy for four decades, after training in the United States, so the cross-cultural perspective she brings to her engaging memoir creates an in-depth comparison of two healthcare systems as well as two lifestyles.
Her colorful word sketches of l'Italia clearly illustrate how Levenstein fell in love with not only her adopted country but also her patients, to whom she dedicates the book. And what a fascinating global lot those patients have been: "Roman auto mechanics and British ambassadors, Indonesian art restorers and Filipina maids, Russian poets and Ethiopian priests."
Levenstein grew up in New York City, her mother a clinical psychologist and her father a psychiatric social worker. After college, she worked at a state mental hospital, gaining insight into madness and psychosis. Then came medical training, with residency in New York. In 1972, she went to Rome for a year—which stretched into forty.
Before she could practice there, however, she had to obtain an Italian medical license. She details that quest with exasperation tempered by wit, casting the search as an adventurous expedition through which she offers glimpses of the Italian psyche. Her journey includes a nine-year marriage to a Roman engineer, and her current marriage to a musical composer.
Levenstein served as point doctor in Rome for the US Social Security Administration. Her comparisons of American and Italian healthcare practices provoke thought, and a great deal of it. She observes changes in the medical profession each time she visits the United States.
Because Italy has a National Health Service, Big Pharma's clout is not as strong there, she notes, going on to weigh the merits of drugs versus "the tincture of time" while realizing a result of "stony indifference" to pain complaints is "drug abuse."
Levenstein expounds on different approaches to emergencies and Electronic Medical Records in the two countries. She talks at length about "Evidence-Based Medicine." She compares physical versus electronic examination of patients. A general practitioner (GP) is the "central reference point" for an Italian, she explains, and the same one can be seen at every visit. She scrutinizes the effects of releasing long-term mental patients back into the community.
She touches on titles: What to call the doc? She perceives different attitudes about going to the doctor for a cold in the United States and in Italy. Levenstein ponders how sheltering patients from bad news has changed over time and cultures, challenging the reader to contemplate how "maintaining a fiction of invulnerability" affects us.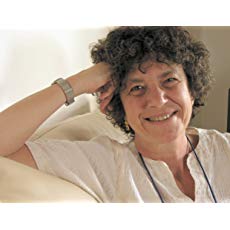 Other topics Levenstein covers include gynecological exams, sex, abortions, AIDS, gun safety, exorcism, bathing, bidets, body odor, burnout, birth, death, taxes, receipts, greed, kickbacks, psychiatric care, and empathy—to name but a few. Perhaps her most important section is the final one: "What American Healthcare Can Learn from Italy: Three Lessons."
Dottoressa has the feel of an opera, with a prelude, three acts, and three interludes. Levenstein's libretto is captivating and the aria she sings compelling. This Jewish female internist is determined to coax doctors and patients to see one another as human beings. She writes her prescription legibly—injecting humor to alleviate tedium, with enough Italian scenes to have US readers packing their suitcases. Andiamo!
(Oh, and psst, quick tip from Dottoressa Levenstein: Better not get sick in Italy during World Cup finals.)
Susan Levenstein, MD, is a primary care doctor of internal medicine in Rome, Italy, where she has been practicing for forty years. A graduate of Mount Sinai School of Medicine and Harvard University, she also does research in psychosomatic medicine.
Levenstein is coauthor of Messages from Home: The Parent-Child Home Program for Overcoming Educational Disadvantage (originally published in 1988; revised and updated in 2008 from Temple University Press), written with her mother, Phyllis Levenstein, a clinical psychologist who founded the Parent-Child Home Program in 1965 and was its executive director until 1997. The two collaborated on studies about the program.
She discusses issues in medicine, both Italian and American, on her blog, Stethoscope on Rome. Levenstein also writes a column titled "Bedside Manners" for The American in Italia, an online magazine compiled in Rome.
A version of Chapter 16, "Endings," in Dottoressa appeared as "Endings, Beginnings" in The New England Journal of Medicine.
Publisher: Paul Dry Books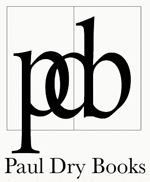 Paul Dry Books in Philadelphia is an independent publisher established in 2000. Paul Dry was a stock-options trader for seventeen years after graduating from Harvard. Then he purchased Bedrock Books, took a Stanford summer publishing seminar, and reframed his life into Paul Dry Books, beginning as a publisher of reprints. Dry also taught courses on reading at Middlebury College for about five years with his brother, Murray Dry, a political science professor there.
John Corenswet, a graduate of Harvard and New York University School of Law, became Dry's business partner and managing editor. Corenswet died in June 2019.
Paul Dry Books is interested in bringing back out-of-print titles, in addition to a wide range of genres already published in both fiction and nonfiction. Subjects cover a broad territory as well: "from Homer to Chekhov, bird watching to jazz music, New York City to shogunate Japan." The publisher's motto is: "Books to Awaken, Delight, & Educate."
Frontispiece and cover photo of author by Silvio Piersanti
Copyright 2019 Woven Tale Press LLC. All Rights Reserved