Eye on the Indies:


A Look at Indie Authors and Their Publishers
By Lanie Tankard, Indie Book Review Editor
Stay: threads, conversations, collaborations by Nick Flynn (Houston, Texas: ZE Books in partnership with Unnamed Press of Los Angeles, March 17, 2020; 311 pages; $35.00 hardcover; ISBN 978-1733540117).
"…you must have chaos within you to give birth to a dancing star."
—Friedrich Nietzsche,
Thus Spake Zarathustra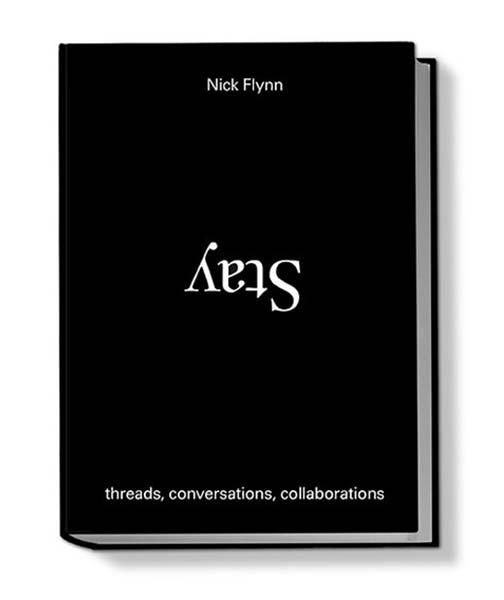 Nick Flynn took a selfie of his life's work and put it into a new paradigm, termed a literary mix-tape envisioned by Michael Zilkha, founder of indie publisher ZE Books. The series, of which Stay is the second volume, "brings together in one place the work of a writer or artist who has some relationship to visual culture."
As if on an archaeology excavation, Flynn unearths his constructions and considers their bones: memoirs, essays, poetry, a play, nonfiction, films, collage, photos, music, interviews, podcasts…the list goes on from this creative virtuoso. Employing every available artistic mirror, he reflects "threads of thought" as he moves from his own mind to "travels in the collective unconscious."
Flynn intersperses pictures betwixt excerpts from his dozen other books in a union of the visual and literary arts. He includes interviews in which he answers questions about his compositions, as well as comments from his various collaborators over the years. It's a treasure trove of culture incorporating both black-and-white and full-color photos plus ephemera. There are selections from published and unpublished work as well as podcast convos. He writes of traveling to Vietnam with his stepfather, who served there.
Stay showcases snippets of Flynn's attempts to tame the chaos of his earlier life through writing, and to move toward the future through collages created with his daughter Maeve. Much of his published writing centers around his mother, who set their house on fire when he was a child and who committed suicide—and around the homelessness of his father, which Flynn describes in Another Bullshit Night in Suck City (a memoir that won the PEN/Martha Albrand Award and became the 2012 film Being Flynn starring Robert De Niro, Julianne Moore, and Paul Dano).
Flynn's writing packs a punch—a gut punch. He uses words and images in an artful way to understand the events of his existence. Such therapy seems to quiet the pandemonium of his memories: his "monkey mind." By rendering his emotions honestly in this mixed-media memoir, Flynn ends up offering insights into the broader human condition. He explains globalization in a way I've never before considered.
Through the creation of story, Flynn tries to make sense of who he is. At the same time, he examines a writer's job—wondering how a poem happens, for example. He calls attention to the way images embed themselves in the subconscious, emerging later in a whole new form. He notes the irony of pages: poetry coming to life on dead trees.
A single-word title undertakes an onerous role in conveying a book's meaning, but this choice performs well on several metaphorical levels. With only four letters, Stay commands Flynn's nightmares to halt, forestalling the encroachment of forces engulfing him since he was a child. "Back," that title orders, "stay back." Those same four letters could also be read as a stay of execution by fire, imploring Flynn not to leave the world, cajoling him to remain: "Stay." It's a plea to persevere. 
This book overflows with ideas on every page. Turning them is akin to peering through a kaleidoscope watching broken pieces of colored glass fall into new designs. Flynn doesn't care about presenting a reverential self-image here. He contents himself by showcasing broken glass and all, tearing apart his psyche to locate his essence.
While burrowing in to the source of his pain, Nick Flynn offers up his soul in Stay.
---
Poet, playwright, and professor Nick Flynn is also a memoirist, essayist, and nonfiction author. He's written a dozen books and been translated into fifteen languages. Flynn has also been a ship's captain, an electrician, and a caseworker with homeless adults. His writing has won awards from such groups as the Guggenheim Foundation, the Library of Congress, PEN, and the Fine Arts Work Center in Provincetown, Massachusetts.
As a member of the University of Houston Creative Writing faculty, he teaches spring workshops in poetry, creative nonfiction, and interdisciplinary art. He lives in Brooklyn. Flynn earned a BA from the University of Massachusetts and an MA from New York University.
His previous book, I Will Destroy You: Poems, came out in September 2019 from Graywolf Press. His memoir, This Is the Night Our House Will Catch Fire, will be released August 25, 2020, from W.W. Norton.
Publisher: ZE Books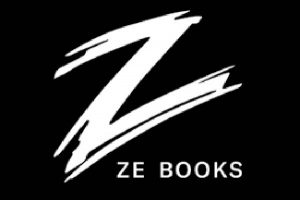 A new indie press, ZE Books in Houston, is flourishing in a cross-country partnership with Unnamed Press in Los Angeles.
ZE founder and editor Michael Zilkha, an English entrepreneur and cofounder of ZE Records, holds an MA from Oxford University. He has worked with his father in an oil exploration company, Zilkha Energy (sold to Sonat Energy), as well as a wind energy firm, Renewable Energy (now Zilkha Biomass Fuels). 
ZE Books Editor Lucas Wittmann is cofounder of New York's nonprofit literary salon House of SpeakEasy: Writers + Audiences, which he started with biographer and historian Amanda Foreman in 2013. Wittmann is also an editor at large for Time magazine. He attended Oxford and Georgetown Universities, as well as the Columbia University Publishing Course.
Jiminie Ha, who designed the ZE Books literary mix-tape series, owns the New York design agency With Projects, Inc. Ha is also editor and creative director of White Zinfandel, a serial limited edition art book published by W/— Projects.
Publishers Group West handles distribution of ZE Books, which is not currently accepting submissions.
Copyright 2020 Woven Tale Press LLC. All Rights Reserved