Eye on the Indies:


A Look at Indie Authors and Their Publishers
By Lanie Tankard, Indie Book Review Editor
Among the Hedges by Sara Mesa, translated by Megan McDowell (Rochester, NY: Open Letter, May 18, 2021; 140 pages; $14.95; ISBN: 978-1-948830-39-3 paperback; also available as ebook, $9.95).
Appeared originally in Spanish as Cara de pan (Barcelona: Editorial Anagrama, 2018).
"Old man, it is your duty to speak for all.
Why are you kneeling in supplication—
What do you fear, what do you want?
I will help. Only a heartless man could bear
To see such sorrow and not feel pity."
—Sophocles, Oedipus Tyrannus
Translated by Peter Meineck & Paul Woodruff (2000)
(lines 9–13, spoken by Oedipus to an elderly Theban priest)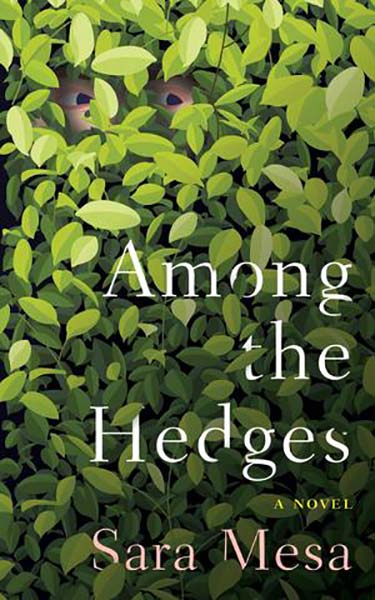 Sara Mesa created a particularly modern Greek drama in her recent novel Among the Hedges, translated from Spanish to English by Megan McDowell. Mesa draws not only upon the tale of Oedipus but also that of Orpheus.
Here is a minimalistic story of covert friendship between two vastly different strangers: a young teenage girl and a mentally challenged man. Poles apart in age, gender, knowledge, and life experience, they are unlikely companions save for what they have in common—both are outcasts, marginalized by society.
For about a month now, a thirteen-year-old girl has been playing hooky to avoid unpleasant interactions, such as taunts from classmates calling her "Marshmallow" or teachers forcing her into group projects where she's never accepted. Each morning, she tells her parents goodbye as she leaves for school, but then walks to a park about a half hour away. There she hides among the hedges and reads magazines. Each afternoon she reverses the process, with her parents none the wiser and the school apparently not missing her.
One day a fifty-four-year-old man steps among the hedges looking for an obscure vantage point to view birds. The girl and the man startle one another, and strike up an awkward convo. He starts coming every day. At first, his presence irritates the girl, with his childlike demeanor invading her privacy. After a few days, they develop nicknames for one another. She calls him Old Man and he calls her Soon, since she will soon turn fourteen. They munch junk food and sip sodas together while they chat.
As Old Man talks about his fascination with birds, Soon learns to recognize different types by colors, sounds, and behaviors. Here's where Mesa truly excels, enlarging the avian narrative into a parallel commentary on the behavior of humans. She fashions bird symbols such as festooning park workers in uniforms of orange, green, and yellow subtly reminiscent of plumage.
Old Man is enthralled not only with birds but also with singer Nina Simone. He lets Soon listen to Simone's songs on his headphones. He explains Jim Crow laws. He tells Soon how Simone had to leave the USA after refusing to pay taxes financing the Vietnam War. Mesa employs Simone's life as well as her songs to illustrate the vulnerability of powerless people.
Storytelling, however, does have power, and Mesa understands just how to wield it. Old Man's talks with Soon are a simple yet highly effective device to enlarge events among the hedges. "I know I'm different, but I don't think about it," Simone said in a 1969 Hit Parader interview. That's the philosophy Old Man has tried to adopt. As it did for Orpheus, music diverts Old Man's thoughts.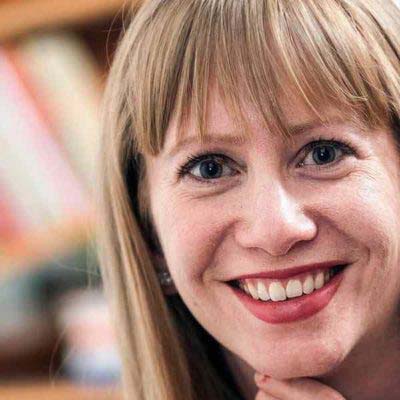 Mesa credits her inspiration to Tennessee Williams and the footless bird imagery in his play Orpheus Descending and subsequent movie The Fugitive Kind. Birds signify the ability to soar, but footless birds have no freedom. Neither do Old Man or Soon. Just as cities seek to hide homeless populations from sight, Mesa creates a symbolic border of hedges to barricade her two protagonist misfits who began as strangers, then became acquaintances, and gradually evolved into friends.
Eventually Soon begins to ask Old Man questions, and little by little his life is revealed. He discovered his genetic lineage as a teenager and sought consolation in birds when his mother avoided him. He spent time in a mental hospital for treatment. He's been warned not to associate with young children. Yet this book is not by any means a predator narrative.
Sara Mesa is just vague enough in her plain-spoken tale that it becomes so much more. In a mere hundred pages, she brings to life two characters who deviate from society's expectations. They are outliers on the Bell Curve of normativity because they're different. Among the Hedges is a touching parable exploring prejudice in group reactions. Think of it as a lament for lack of freedom.
---
Spanish author Sara Mesa has published poems, novels, short stories, and essays translated into over ten languages. 
Her novel Scar won the 2016 Ojo Crítico de Narrativa Prize, An Invisible Fire won the 2011 VI Málaga Novel Prize from the Municipal Book Institute in collaboration with the José Manuel Lara Foundation, and This Goldfinch Agenda garnered the 2007 National Poetry Award from the Miguel Hernández Cultural Foundation. Four by Four was a finalist for the Herralde Prize.
Editorial Anagrama in Barcelona published Mesa's fifth novel, titled A Love, in Spanish during 2020. Born in Madrid, Mesa has lived in Seville since childhood.
Translator Megan McDowell is an American literary translator, primarily from Spanish to English. The Man Booker International Prize has recognized several of her translations: Fever Dream by Samanta Schweblin made the 2017 shortlist, and Schweblin's Mouthful of Birds was on the 2019 longlist (and also won the 2020 Premio Valle Inclán). The Dangers of Smoking in Bed by Mariana Enriquez made the 2021 shortlist.
McDowell's translation of Alejandro Zambra's novel Ways of Going Home won an English PEN Award for writing in translation (2013). 
McDowell has worked at Dalkey Archive Press. She studied translation at the University of Texas at Dallas and English at DePaul University in Chicago. Originally from Kentucky, she has lived in Portugal and Switzerland, and currently resides in Santiago, Chile.
Publisher: Open Letter

Open Letter at the University of Rochester has focused on contemporary world literature translations since it began in 2007, issuing ten titles a year—"mostly novels, but also collections of short stories, poetry, and literary essays."
Founding Publisher Chad Post, formerly of Dalkey Archive Press, is also managing editor of the literary website Three Percent (so named for the small number of translated books published in the USA), which maintains a podcast, a Translation Database, and the Best Translated Book Awards. He has written The Three Percent Problem: Rants and Responses on Publishing, Translation, and the Future of Reading, as well as articles and reviews in a variety of publications. Post held a 2016 Lannan Writing Residency at Marfa.
Kaija Straumanis, editorial director of the nonprofit press, translates Latvian and German into English. She received a 2020 NEA Literature Translation Fellowship, the 2019 Lillian Fairchild Memorial Award, and the 2015 AATSEEL Book Award for Best Translation into English.
Poetry Editor Anastasia Nikolis has been adjunct faculty in English at St. John Fisher College and Rochester Institute of Technology. She holds a PhD in English from the University of Rochester, where she earned the 2020 Outstanding Dissertation Award for the Humanities. As a graduate student intern at the Library of Congress, she worked on the Archive of Recorded Poetry and Literature.
Open Letter's executive committee is comprised of four Rochester faculty members plus two representatives of the publishing industry. Consortium handles North American book sales and distribution. The press is currently closed to all submissions as of May 11, 2020.
Click here to read more Eye on the Indies features.
Copyright 2021 Woven Tale Press LLC. All Rights Reserved