Eye on the Indies:


A Look at Indie Authors and Their Publishers
By Lanie Tankard, Indie Book Review Editor
The Age of Goodbyes, by Li Zi Shu, translated from Chinese by YZ Chin (New York: Feminist Press at CUNY, November 8, 2022; 379 pp.; ISBN 9781952177699; $17.95 paper; also available as ebook). First published as Gao Bie de Nian Dai or The Era of Farewell by Linking Publishing in Taipei, Taiwan, 2010.
"History never really says goodbye.
History says,
'See you later.'"
—Eduardo Galeano
Gary Younge interview (in Chicago)
(The Guardian, 7/23/2013)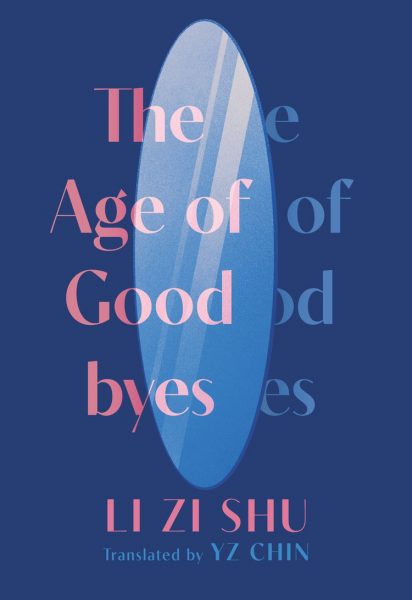 Right from the start, Malaysian author Li Zi Shu warns the reader that her recently translated work is "incomplete." After all, there's not even a title page. The book simply begins, but not on page 1—rather, on page 513, followed two pages later by this question: "Could it be a technical printing error?"
In such subtle ways does Li Zi Shu bring in reminders of repression following post-election violence in Malaysia on May 13, 1969. Hence forward, the number 513 was officially banned in an attempt to erase the memory of that shocking occasion in Kuala Lumpur and Penang. Yet purging minds of images experienced or witnessed during terrifying events may not be quite so easy. Is it possible for an entire population to suffer PTSD? As Uruguayan writer Eduardo Galeano observed above, the consequences of history always return. The headline on a 2019 Asia Times article by Nile Bowie put it this way: "Fifty years on, fateful race riots still haunt Malaysia."
At the beginning of 1969, according to independent news site Malaysiakini, the country "was a young nation facing a communist insurgency and fragile race relations. The Japanese occupation and British rule fostered communal distrust and saw several smaller ethnic clashes." The website contains a caveat: "The following article includes troubling details of the deadly riots on May 13, 1969. This dark episode of history is so painful that it is shrouded in secrecy and taboo. We tell this story today—50 years to the day—for generations of Malaysians born after the riots. May it serve as a lesson for today and our collective future."
This, then, is the backdrop against which The Age of Goodbyes opens. On that day, armed Chinese along with some Indians attack Malay moviegoers inside. Li Zi Shu introduces her protagonist, a poor young woman working in a theater. Her name is Du Li An—or as the author puts it: "the first Du Li An to appear in the novel." As the riots escalate and people are killed, an older and richer gangster called Steely Bo rescues Du Li An. Later, they marry.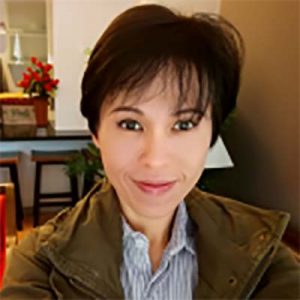 Bit by bit, Li Zi Shu unfolds the courtship of Du Li An as mafioso Steely Bo woos her for his second wife. The Age of Goodbyes follows the entire course of their life together. She becomes a reluctant stepmother to his children, who are not easy to approach. Developing a good head for business as she helps manage her husband's accounts, Du Li An opens Ping Le House, which soon becomes popular. It's a kopitiam, a casual multicultural café with a wide-ranging all-day menu. The term is a mashup of the Malayan kopi meaning coffee plus the Hokkien Chinese tiam (店) meaning shop. Li Zi Shu's repeated use of the word perhaps underscores inclusivity. As Du Li An turns an increasing profit at Ping Le House, she gains financial independence at a time when Steely Bo's influence in his work wanes. She expands her inner strength and capabilities as he starts to lose his, raising the question of whether money and power produce happiness.
The book becomes a layered tale with four protagonists. Or maybe there's only one? Li Zi Shu hints throughout at Multiple Personality Disorder, applying footnotes in ingenious ways. Many other characters appear, introducing a complexity that might have been made simpler for the reader if a list of relationships (and even a map) had been included in an appendix for reference.
A generational narrative can be a search for identity. This novel takes stream of consciousness to a new level by combining it with time travel, history, subjugation, and suppression until the narrative becomes dreamlike—symbolizing how personal memories lose clarity when official accounts contort them into slanted versions sanitizing actual events. No wonder reconciliation appears difficult to achieve even half a century later.
The author draws vivid metaphorical images from objects native to her surroundings, such as the rank smell of durian fruit, the ink smokescreen ejected by scuttlefish escaping, the sensation of a gecko crawling up one's spine, or "spiral-shaped mosquito coils reciting a litany of incantations to insects."
Li Zi Shu's storytelling delves into commentary about the literary world, such as criticism and writing awards during silenced memories and reconstructed history, with one character declaring many critics are "never real readers." She pairs discussion of "queer literati" with exploration of gender in her presentation of trans sex workers.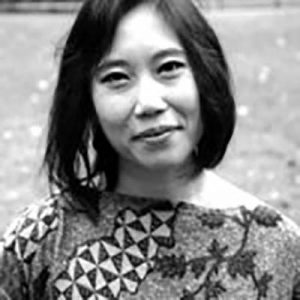 Some of the people go through "existential predicaments caused by huge contradictions between their internal and external selves," represented by the cover image reflecting the book's title. This symbol continues throughout the novel as Li Zi Shu creates "a mirrored world branched off from your own reality." She suggests dreams play a role in containing "the worlds of fiction and reality," which she likens to "standing between two parallel mirrors." Waxing poetic, she writes of "scant light shining through your memories" and "what's left is just some seemingly unreal events that take place between dawn and early morning." The book could be classified as a phantasy.
The Age of Goodbyes is a byzantine novel to trek. One must struggle to complete the journey, pausing occasionally to contemplate. Yet on the final page, I found tears running down my cheeks. Such is the force of strong storytelling, and Li Zi Shu certainly exhibits her credentials as a trail guide. YZ Chin's translation serves as a map to another culture, but most of all to the power of words and their consequences.
Li Zi Shu writes of "the boundless sea of souls" in which "strangers will always outnumber acquaintances," and stresses the importance of paying tribute to generations of ancestors. Her novel, though, also honors generations of Malaysians to come—those who might inherit the future without understanding the past. For if stories are not told, then all that's left is, as she puts it, "the voice of the weak and terrorized, the sound of useless sorrow."
Such stifled silence represses history. Kudos to Li Zi Shu for the saga she creates in The Age of Goodbyes. Instead of muffling memory, her allegory amplifies it.
---
Li Zi Shu is a Malaysian author writing in Chinese. Her work has received a variety of awards from different countries, such as several Huazhong Literary Awards in Malaysia, a UDN Literature Award in Taiwan, the Yun Li-Feng Excellent Writers of the Year, and Nanyang Chinese Literature Award. She has published more than a dozen books in the Chinese-speaking world, including novels, short stories, and prose. The work under review, The Age of Goodbyes, won the China Times Open Book Award. The Worldly Land is another novel not yet translated. 
YZ Chin, who translated The Age of Goodbyes, is the author of Edge Case, a New York Times Editors' Choice, and the short-story collection Though I Get Home, winner of the Louise Meriwether First Book Prize.
Publisher: The Feminist Press at CUNY

The Feminist Press is an indie nonprofit publisher with "a mission to create a world where everyone recognizes themselves in a book." Founded over a half century ago in 1970 by Florence Howe in her Baltimore living room, it's "the oldest continuing feminist publisher in the world."
When Howe moved to New York in 1971, she brought the press with her to the State University of New York (SUNY Old Westbury). In 1985, the press became part of the City University of New York (CUNY Graduate Center), where it is today. Howe, who died in 2020, was a professor of English and Humanities, and president of the Modern Language Association. The Women's Caucus of the MLA presents the annual Florence Howe Award for feminist scholarship.
Jean Casella became executive director of the Feminist Press in 2001, followed by Gloria Jacobs, Jennifer Baumgardner, and the current Jamia Wilson (appointed in 2017). Michelle Tea curates Amethyst Editions, a queer imprint started in 2016. The press, also committed to diverse voices in translation, publishes WSQ: Women's Studies Quarterly, and in 2017 established the Louise Meriwether First Book Prize for "debut women and nonbinary authors of color" in partnership with TAYO Literary Magazine. YZ Chin, who translated The Age of Goodbyes, was the initial recipient of the Meriwether Prize.
The National Book Critics Circle presented the 2020 Ivan Sandrof Lifetime Achievement Award to The Feminist Press.
Manuscript proposals are currently being accepted until January 15, 2023, during one of two annual reading periods. Submission instructions are posted on the Feminist Press website.
Click here to read more Eye on the Indies features.
Copyright 2022 Woven Tale Press LLC. All Rights Reserved