Read –> Adventure In Zenland
I fell into the black hole…
I was filled with so much of wonder that I did not realize that I was falling into space beneath me. Before even I knew, I fell down with a thump. My head was spinning and I could vaguely see someone was standing in front of me. As I focused my eyes, I saw that  was none but me. It was as if I was looking at the Mirror. I was curious to know what I was going to find there. I tried to touch myself standing in front of me but only to see it was a hologram of my own Selfie image.
Surprisingly, I heard somebody calling my name. I turned around to see an odd looking character wearing a lopsided hat, was bowing and welcoming me. I was surely taken a back at his gesture. 'Welcome! Um, I am PixelMaster. Come with me'. With a tingling sense of excitement, I started walking with him. He took me into a huge glass house. As we entered, he handed me a big magnifying glass and said,
'Put your eyes and see, young lass,
Um, Through the looking glass!'
The moment I brought that glass near my eyes, I transported magically into a labyrinth. I was not sure where I was heading to but whatever I saw, they were unbelievably so real.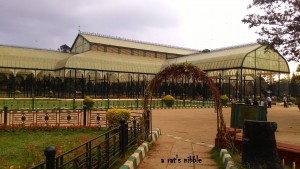 PixelMaster was guiding me through the pathway lined with purple flowers. I was shaded by an archway of beautiful bougainvilleas. My feet touched the soft and wet grass. Every step I took, I was mesmerized by the beauty of that magical garden.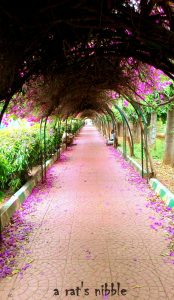 A long pathway took me to a beautiful land–
'Of scented flowers and colorful trees,
Collecting honey those busy bees, 
Morning sun welcomes with a warm smile
Foggy path in front of me lay over a mile,
Birds chirping a happy tune to hum
Squirrels eating walnut offering me some,
Butterflies flying over to fill the scent of roses
Monkeys climbing up and down and making faces,
Azure sky hugs me in a dramatic tone
  Assures my journey a truly magical one!'
Ending the tour Pixel Master said, 'Er, see you soon', and waved me goodbye with a smile. I wish my journey never ends – the journey of me being a photographer! That neatly laid road with those yellow flowers sprinkled all over was a beautiful sight to watch while going on a smooth ride with PixelMaster. At the end of the road, I realized that all the visuals I saw were crafted to perfection by the 8MP Camera with a stunning view. I've passed by the 5-element optical lens and with my every blink the visuals stopped still and seized that moment. I was awestruck – how real the photos were!
At the top of the road, I met a Hookah smoking Caterpillar stretching lazily on a lonely tree staring at me in silence. So, What's Next? 
I gave him a puzzled look, not knowing that a busy day awaits me!
To be continued…