The Development of an Abstractionist
By Richard Malinsky, Arts Editor
Trixie Pitts is a Nashville abstract painter who has been on the international art scene for over thirty years, having lived in major cities in Canada, the United Kingdom, Hong Kong, Singapore, and the United States. Her site largely is a retrospective dating from 2003 to the present, and much of her work seems inspired by her world travels, as well as "an inner journey to overcome early life troubles."
Ironically, for someone who has spent most of her life in cities, nature seems to have become one of her major inspirations. Included on the site is the series Landscapes. This series refers to specific memorable places with some specific visual reference. Perhaps she is better classified as a Second Generation Lyrical Abstractionist.
Like many abstract artists, however, her early work began with the representational before evolving into a more personal vision. In "Jungle View," you can see the figurative image giving way to an overall design pattern with more interpretive line and form: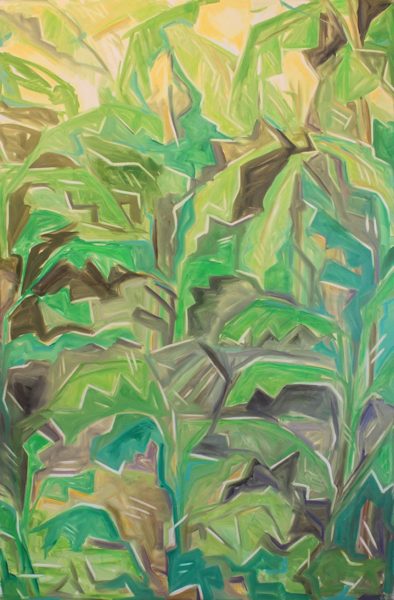 Pitts's interest in abstraction is especially evident in works from 2007–2010. There is still the loose reference to object, but one now secondary to the more emotive of the expressionistic. The free-flowing brushwork, expressive color, and forms without defined borders in "Girl Emerging" mark this shift in visual expression: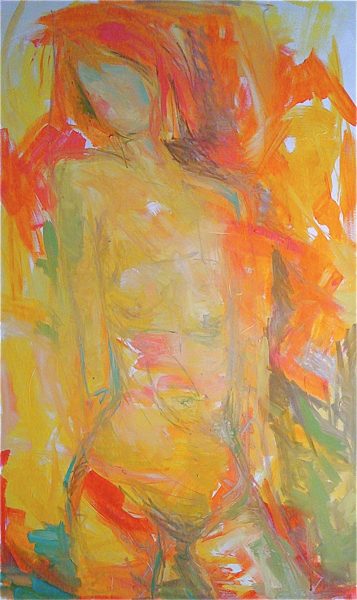 As Pitts embraced the Abstract Expressionists' conviction that the role of art is less to depict the visible than to reveal the unknown, her work took an important turn. "Hey Day" presents a non-object style with poetic references—expressive clusters of dark scribbled lines punctuate a riot of color: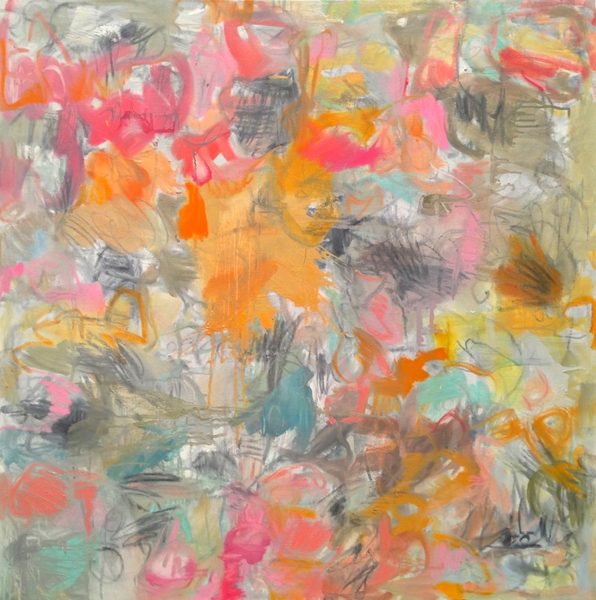 Overall, Pitts seems to approach each new work without an agenda. She may begin with a swash or two, then allows those relationships to lead her to the next step. It is as if she waits for the paint to tell her where it wants to go; she resists her own orchestration. Over the course of her career, signature scribbled lines, a kind of drawing with the brush, and expressive color have evolved into a language that allows her to move in many directions, either toward the more loud and boisterous as in "All My Children" or the more gentle and moody of "Brand New Day." As she herself says: "That is what painting and drawing are all about for me, connecting with my inner self at a subconscious level, and bringing it to the canvas without my thinking mind getting in the way."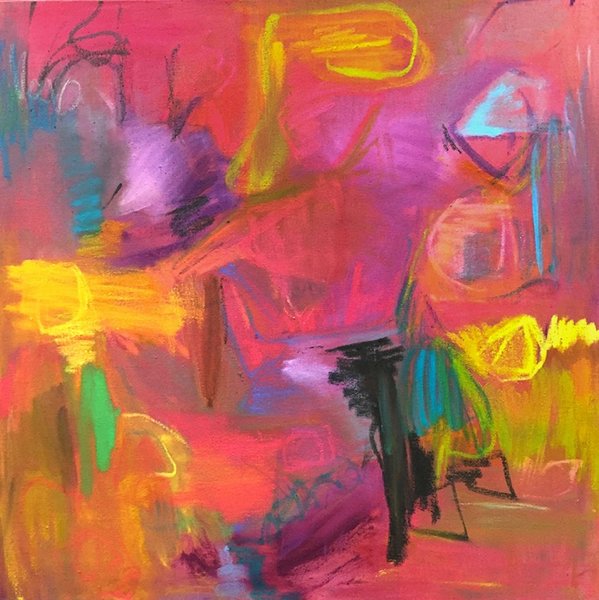 Copyright 2018 Woven Tale Press LLC. All Rights Reserved.