Art as Personal Paradigm
By Richard Malinsky, Arts Editor
Lali Torma was born in communist Romania and migrated to Canada where she began a new life in the financial industry. On her website, she describes how her new career lacked personal expressive opportunities and why she began to explore painting. After completing an MBA from McGill University in 2009, her explorations into the art world expanded until she decided to move to Berlin in order to dedicate herself to her art. "My work is directly influenced by my own life experience of escaping human-created restraining structures," she states. "My art is a search for freedom and a new and personal paradigm."
I found it interesting that a self-trained, part-time painter would begin with abstraction. Perhaps she found her self-expression facilitated by the freedom of experimentation with various styles within that movement. "Oriental Wrapping Paper" exhibits a sophisticated level of execution while exploring line, pattern, color, and form.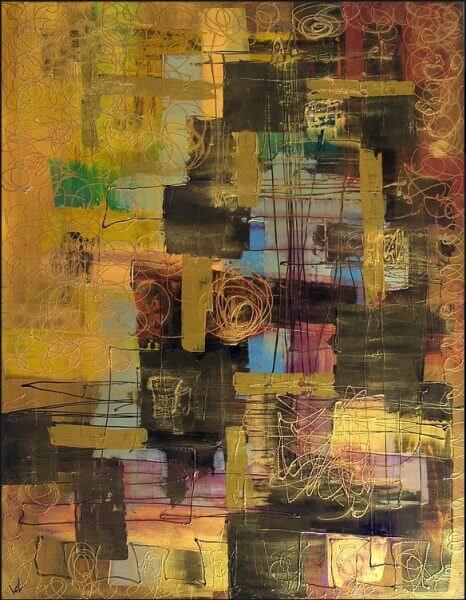 By the time Torma moved to Berlin, she was already familiar with the major influential art currents of Abstract Expressionism, Minimalism, Op Art, post-Painterly Abstraction, and Conceptual Art, and she continued to develop influences from Jackson Pollock and Mark Rothko, to Agnes Martin and Sol LeWitt.
Torma's styles may have changed as she has evolved as an artist, but her process has remained consistent. First, she chooses a color palette that corresponds to an emotional state, then the methodology and tools are determined. Speaking about this process, she says "the final and most important act is to let everything flow freely, allowing for accidents."
However, sometimes the free-flowing and accidental may serve more as detriments, as can be seen in "Prism 9 – Adventurine." At first glance, the striking color is compelling, but as you look closer, you can see that the painting is compositionally divided in half—the top clearly influenced by Rothko and the bottom perhaps by Gerhard Richter. These are two very different visions, and together they negate each other.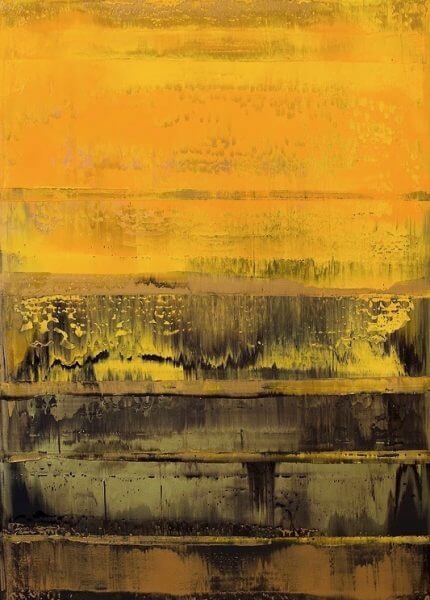 As an interesting departure, a solo exhibition Anima Lamina – Ink Meditations in 2016 featured a series of ink drawings that embraced a minimal aesthetic. "Blood Related" may be inspired by the network of human vasculature, but it is the slight variations in repetitive pattern in this series that dominates her imagery, perhaps influenced by Sol LeWitt.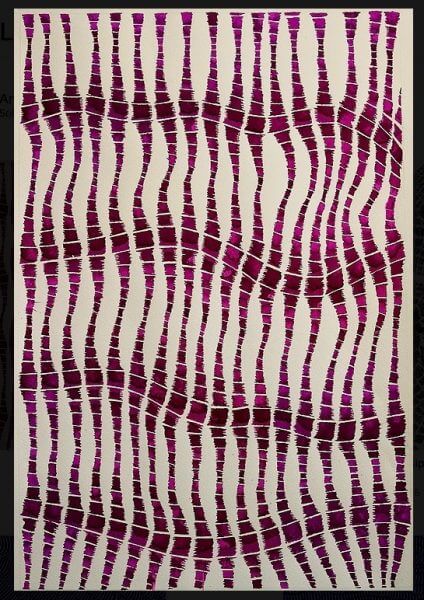 The following year she created the arresting series Drifting Goddesses – New Experiments. Here, we see an artist in full command of her content and the requisite technique to bring the work to life. "Walking With Fire" takes the minimal concept of repetitive patterns and brings a unique personality to her imagery.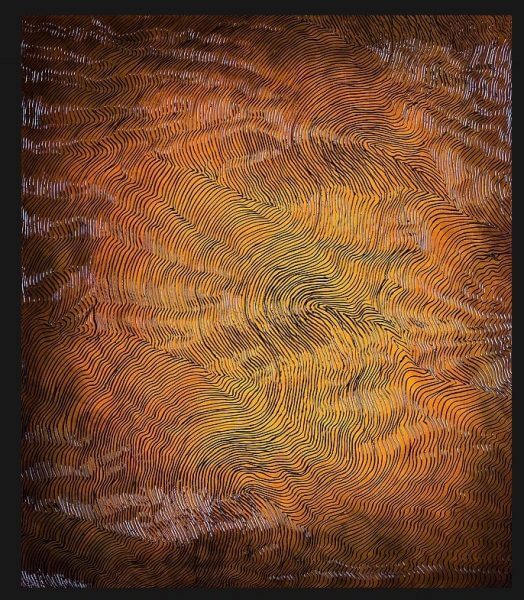 Her linear compositions are very well suited for large scale installations, as seen in "The Ocean as A Forrest" :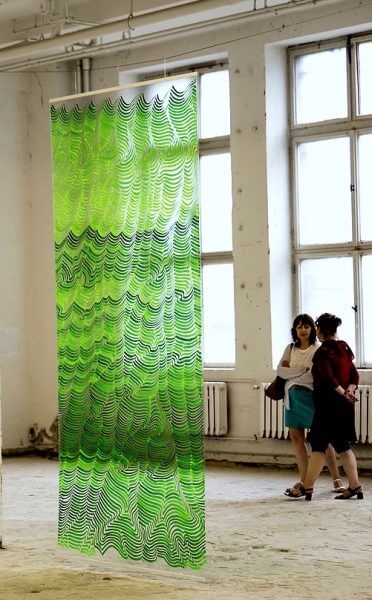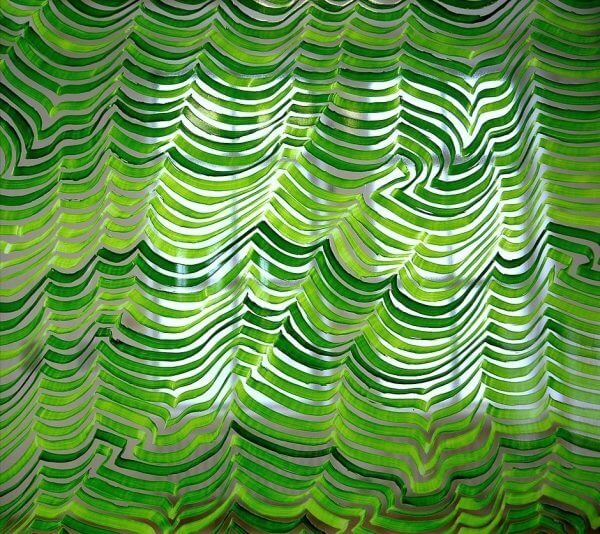 Lali Torma has built an impressive exhibition record in this reasonably short time, and we look forward to keeping an eye on her future developments as an artist.
Copyright 2018 Woven Tale Press LLC. All Rights Reserved.