Summer 2018 Highlights
By Susan B. Apel, WTP Art Correspondent
Four times a year, WTP art correspondents from around the country will report back on the previous season, with images from exhibitions you otherwise might have missed, and their own insights into these varied venues.
By design—or by happenstance—Vermont and New Hampshire galleries were showcasing women artists this summer. A stand-out, multi-artist show was Reclamation at the Helen Day Art Center in Stowe, Vermont, featuring dozens of works of figurative painters from around the globe in an exhibition of women artists painting women as subjects. Refreshing to see women portrayed outside of the male gaze.
Lee Price's "Self-Portrait With Raspberry Sorbet" translated women's appetites to the canvas as it explored "the fraught relationship" between women and food. Aleah Chapin offered "Auntie," a nude of non-traditional age and posture, and winner of the London National Portrait Gallery's BP Portrait Award in 2012. Daryl Zang forsook the classic mother-child pairing for a different look at maternity in "Roots."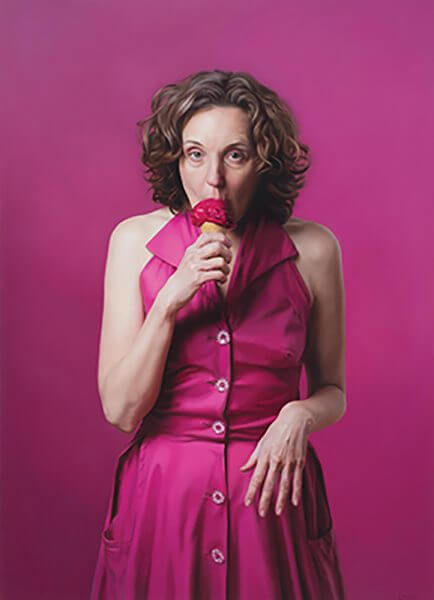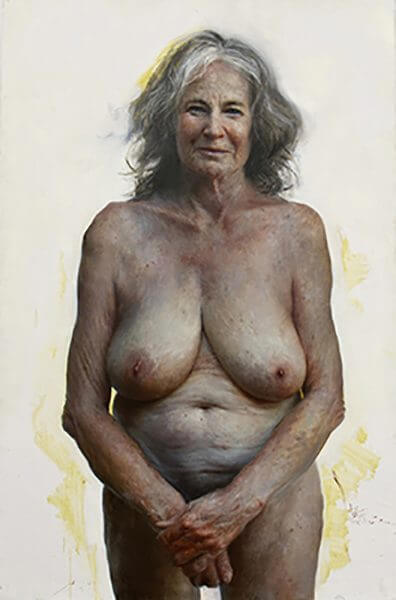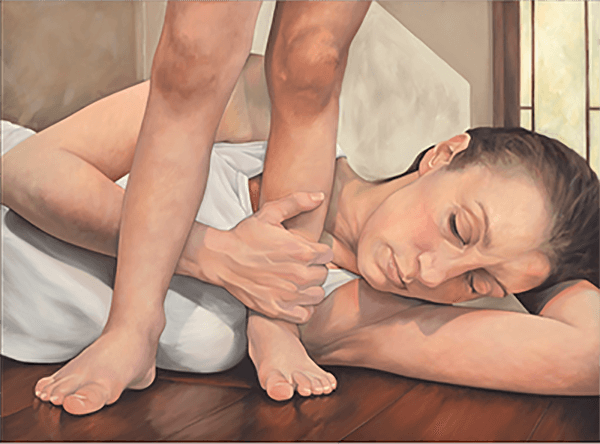 I found a new favorite on every wall of each gallery in this exhibition, but in the end, I kept coming back to Ellen Cooper's "Defiance of Erebus," a portrait of a woman of a certain age, with a lifetime's reverie written on her face.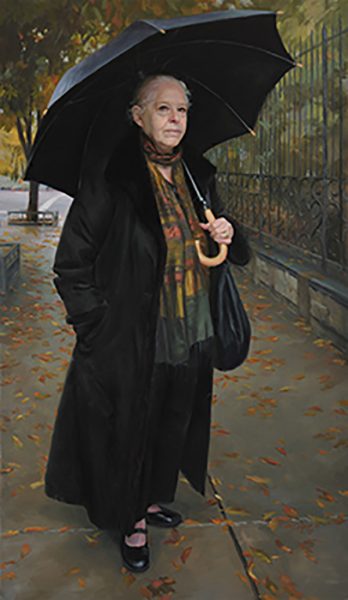 Heidi Broner is a woman painting workers. Inner Lives at the Central Vermont Medical Center Art Gallery in Berlin, Vermont, included portraits, with some abstract features, of people at work. Broner's process for many of these paintings began with long daily walks through Montpelier, Vermont, observing and photographing people engaged in their tasks in quasi-public settings. She captures gesture, and both the grit and grace of physical labor. The author Studs Terkel's book, Working, felt like a verbal counterpart.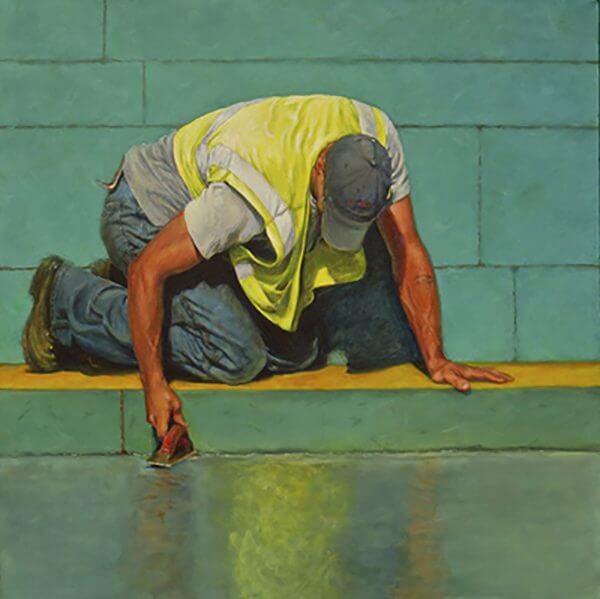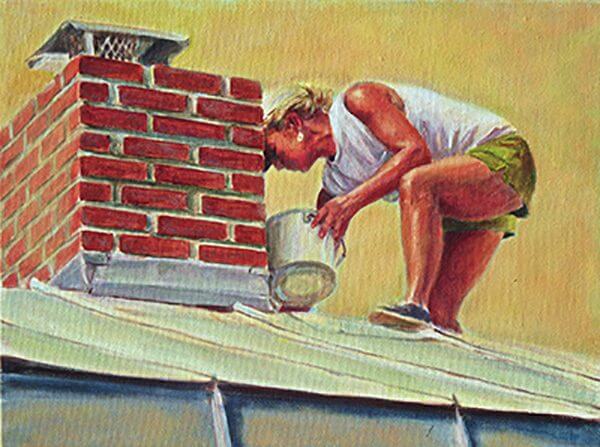 Pennie Brantley's too-short exhibition, Roads Taken, at the AVA Gallery in Lebanon, New Hampshire, eschewed people in favor of places. Viewing her work was a movingly disconcerting spatial experience. As a viewer, my physical body was undeniably located in an art gallery, while the rest of me entered into her cool interiors, one by one. Some spoke of peaceful repose, while others seemed hauntingly empty, devoid of human subjects. One exterior, aptly named "Vertiginous Aspirations (Lyon, France)" looked upward, searching for the daylight settling over what might have been an otherwise confined courtyard.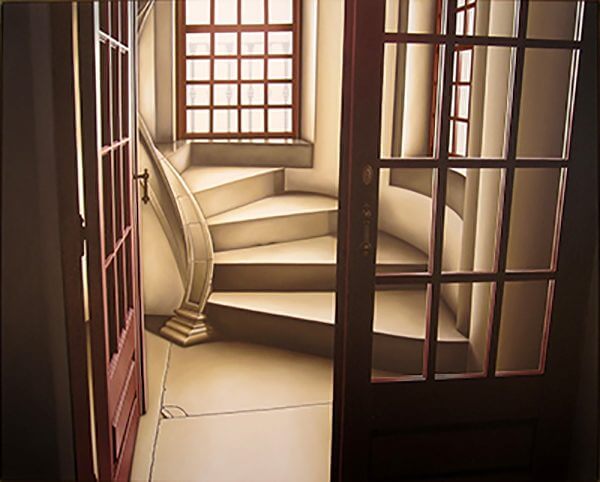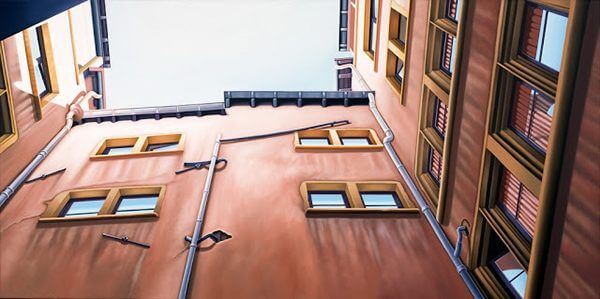 For her Asphalt Series, displayed in part at the Robert Lincoln Levy Gallery in Portsmouth, New Hampshire, photographer Ellen Marlatt looked not up, but down. Her eye to the lens makes art where it did not otherwise exist. According to Marlatt, "…nothing can compete with the natural alignment, the seemingly random patterns created by time and wear…I see this beauty and interplay best when I am not looking. When the sight of something catches me by surprise." Almost every morning, I walk on a macadam road in front of my home with a painted center stripe similar to the one depicted in Marlatt's photographs. For years I have looked up, at trees, at birds, at a neighbor's new garage door. Now I also look down, and see art, in Marlatt's words, "hidden in plain view."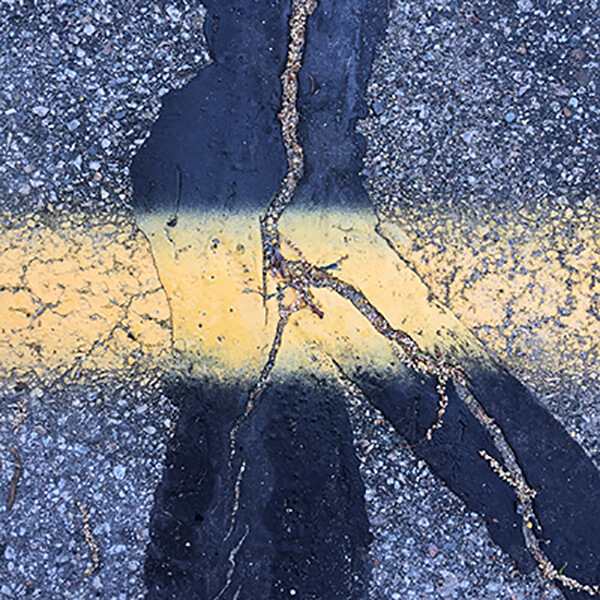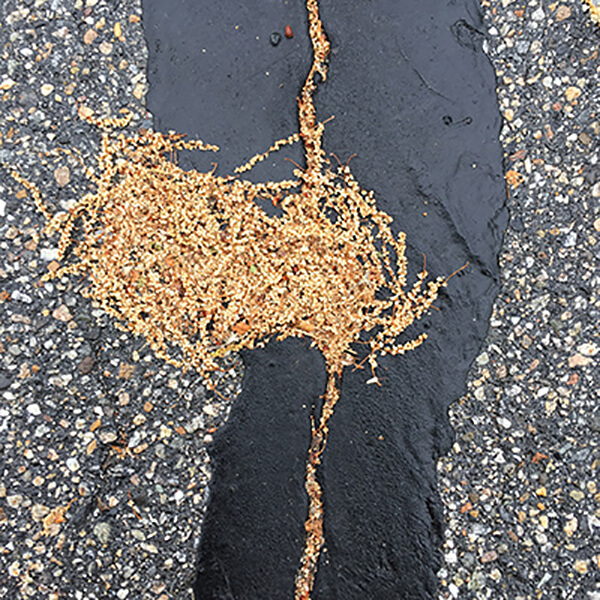 Susan Wilson has been working with clay for fifty years. As a winner of the AVA Gallery's Juried Summer Exhibition last year, Wilson was given a year to work on her art for her own show at AVA in 2018. In this summer's exhibition, the gallery of her sculpture felt not so much filled, but populated, with human heads on abstracted figures. Wilson views her work as reflecting life's "stress, struggle, conflict and pain."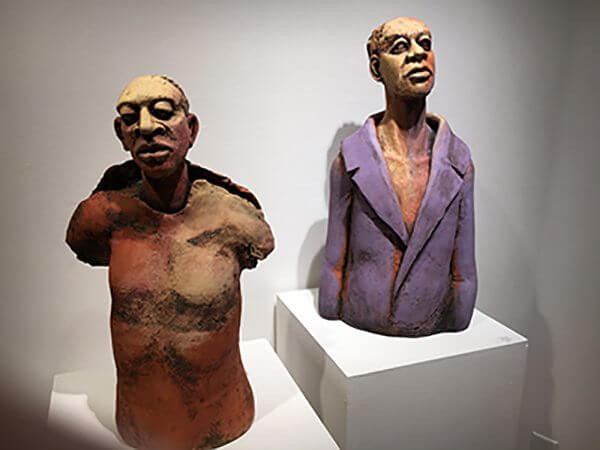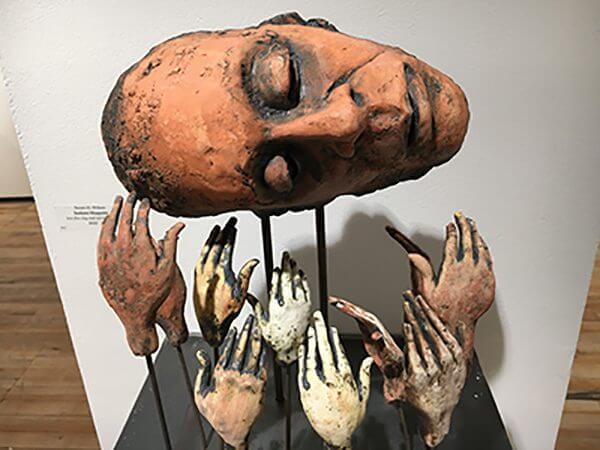 Canadian artist Susan G. Scott is a painter whose work begins in rural Vermont and ends in urban Montreal. During the summers, a stream runs beside her studio in Chelsea, Vermont, where she immerses herself, ankle-deep in water, to sketch. In the winter, Scott travels to her studio in Montreal, QC, to paint large-scale works from the sketches. Her process, which includes an appreciation for the negative space on the canvas, is beautifully rendered in a short video on her website. A small, select group of her sketches and paintings, Streams of Light, were exhibited at the White River Gallery in South Royalton, Vermont.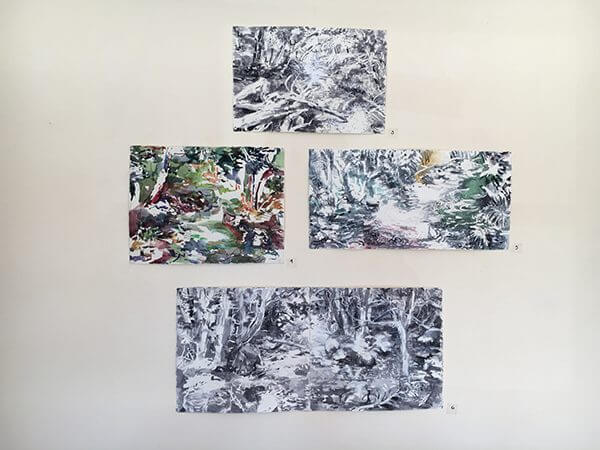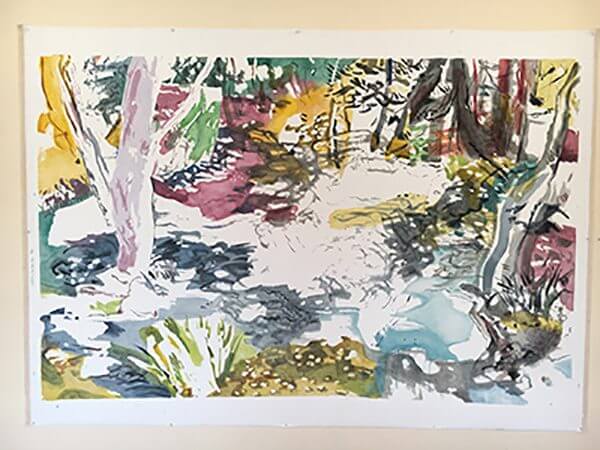 Finally, a single piece for our times, from SculptureFest 2018/LandART Lab in Woodstock VT. With Robert Hitzig's "The Greatest," where you stand (literally) determines what you see. Stand to one side while facing Hitzig's sculpture and you'll see one message; move laterally to the other side, facing the same work, and you'll see something entirely different.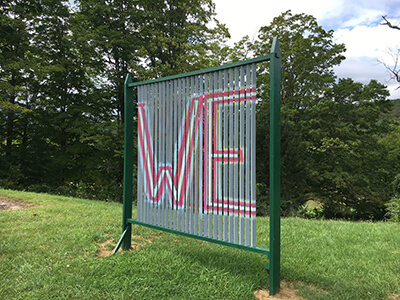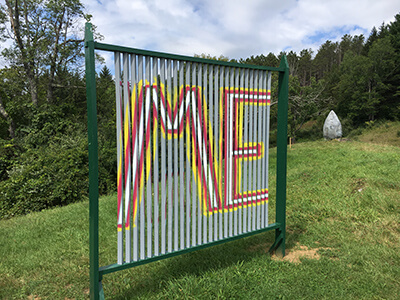 If you are interested in becoming an art correspondent for WTP, please inquire at wtp@thewoventalepress.net
Copyright 2018 Woven Tale Press LLC. All Rights Reserved.