Fall 2018 Highlights
By Emily Nimptsch, WTP Art Correspondent
Four times a year, WTP art correspondents from around the country will report back on the previous season, with images from exhibitions you otherwise might have missed, and their own insights into these varied venues.
This season, Los Angeles boldly presented a wide variety of gallery and museum exhibitions focusing on the subject of stereotypes. Whether it be on the grounds of race, nationality, or sex, these destructive yet pervasive notions expose the worst of human nature. Thankfully, here we see the visual arts addressing these issues with boundless grace, dignity, and ingenuity.
Over in Fairfax, in the Catch and Release exhibition at Shulamit Nazarian gallery, Oklahoma-born, Brooklyn-based figurative painter Summer Wheat presented a feminist utopia teeming with independent and iron-willed women. Borrowing from the age-old aesthetics of Ancient Egyptian relief sculptures and Native American textiles, Wheat's mythical matriarchy were seen here performing the traditionally male task of fishing. Through these ornate, Arcadian paintings, the artist not only subverts traditional gender roles, but rejects the male gaze, and elevates historically ignored "women's crafts" to a position of power and prestige.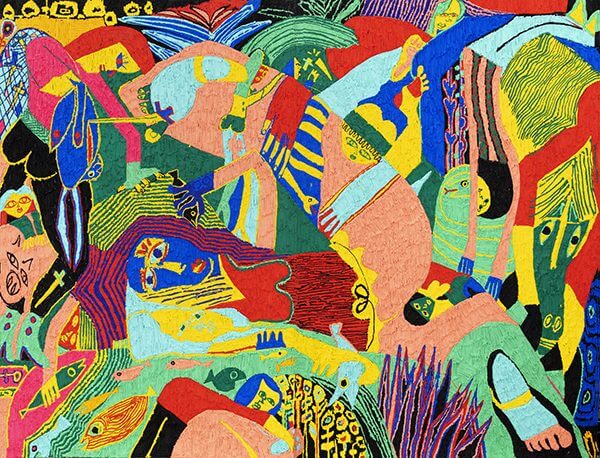 Indeed, countless male artists throughout history are guilty of objectifying the feminine form. Downtown at The Broad Museum, through his installation titled "(Female figure)", provocative American sculptor Jordan Wolfson aims to confront these sexist tropes while experimenting with the latest in robotic technology. His hypersexualized, animatronic figure, complete with platinum blonde locks and saucy mini skirt, deliberately challenges the viewer with its stereotypical depiction of women and fools the eye with its unyielding dedication to realism.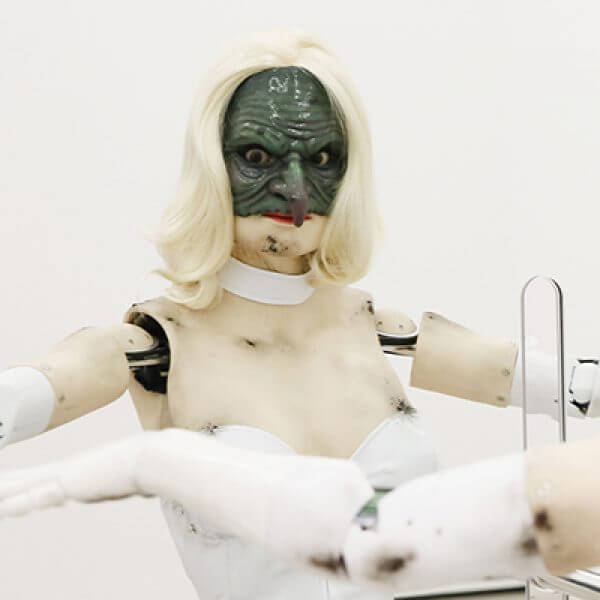 The vibrantly hued, richly detailed, and delightfully cluttered still lifes of prominent twentieth-century film critic and painter Manny Farber currently on display at the Museum of Contemporary Art (MOCA) celebrate the messiness and mundanity of daily life. Dubbed One Day at a Time: Manny Farber and Termite Art, this sweeping exhibition not only assembles a stellar collection of Farber's canvases with scattered flowers and handwritten notes, but also presents over one hundred similarly-themed multimedia works from a wide variety of celebrated artists, including Josiah McElheny, Lorna Simpson, and Wolfgang Tillmans.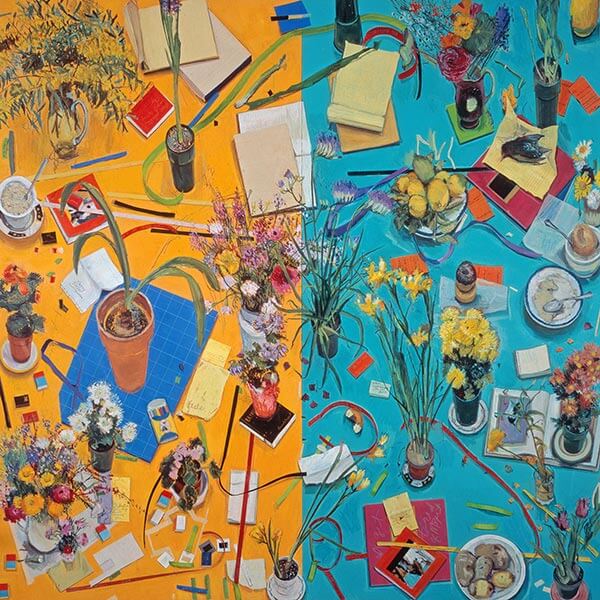 How does society define and enforce sexist and racist stereotypes? Throughout her fifty-year career, renowned American-born, Berlin-based multimedia artist Adrian Piper has attempted to tackle these momentous social questions. In Brentwood, Piper's nearly three hundred photographs, paintings, drawings, videos, and installations currently comprising her blockbuster Hammer Museum retrospective, Adrian Piper: Concepts and Intuitions, 1965-2016, look to everything from childhood toys and academia to the art of dance, as a way of questioning and demolishing these harmful and limiting ideas.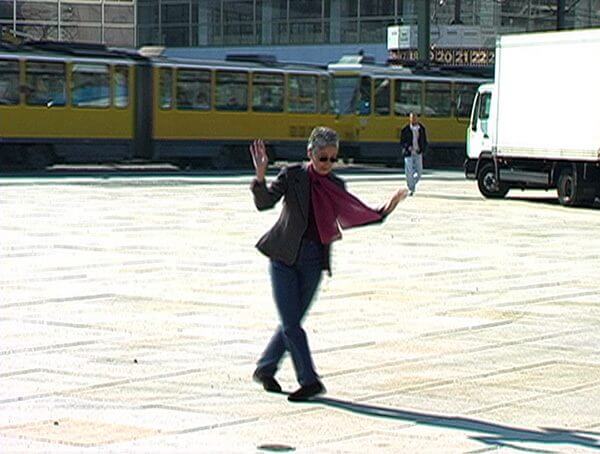 In his haunting yet deeply inspiring Los Angeles debut, famed Chinese artist and activist Ai Weiwei addresses the global refugee crisis. Housed within the cavernous halls of the Marciano Art Foundation in Mid-Wilshire, LA, Life Cycle (2018) presents a massive bamboo vessel bursting with human-animal hybrids inspired by the Chinese zodiac and brilliantly showcases the resilience of the human spirit.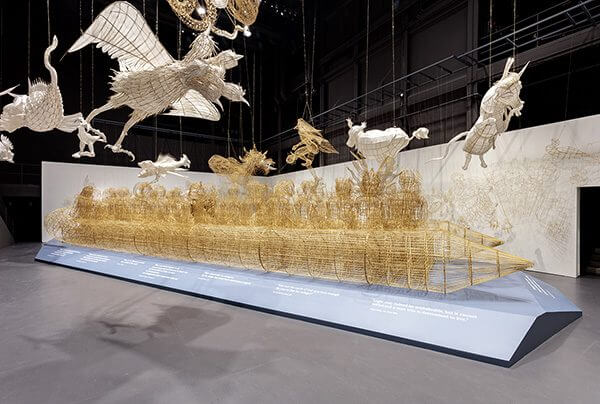 If you are interested in becoming an art correspondent for WTP, please inquire at wtp@thewoventalepress.net
Copyright 2018 Woven Tale Press LLC. All Rights Reserved.