Eye on the Indies:


A Look at Indie Authors and their Publishers
By Lanie Tankard, Indie Book Review Editor
Sounds Like Titanic: A Memoir by Jessica Chiccehitto Hindman (New York: W. W. Norton, February 12, 2019). 256 pp, $25.95, hardcover ISBN 9780393651645.
"Hallo, Rabbit," he said, "is that you?"
"Let's pretend it isn't," said Rabbit, "and see what happens." 
―A. A. Milne, Winnie-the-Pooh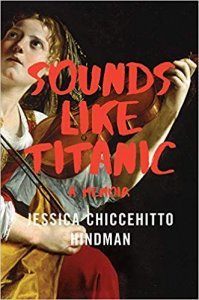 Fiction is stranger than truth in this plucky memoir by Jessica Chiccehitto Hindman. All the facts are true, but what she describes is false. The timing couldn't be more apropos for an engaging exploration of why people are drawn to fake realities.
Hindman grew up in Appalachia, where a cartoon changes her life. After hearing four measures of Vivaldi's "Winter" on a video soundtrack, she begs her parents for a violin so she can learn to play that music. Finally, for her eighth birthday, she gets an instrument and her parents diligently drive her along mountain roads to lessons miles away. Her father is a West Virginia doctor who later moves his family across the state line into Virginia. After high school, Hindman is accepted at Columbia University, where she resorts to desperate measures to come up with the tuition.
Majoring in Middle Eastern Studies, she enrolls in a Junior Study Abroad program to learn Arabic in Egypt. Eleven days into her second month there, in September 2001, she glances at a TV in time to see two planes hitting the Twin Towers back in New York City. And there she stands, in a Cairo coffee shop just blocks from the family home of one of the pilots. It's a long journey home for her (a story that could be told in another book).
Finally back in her own country, she still needs money for tuition—plus rent after graduation. As Hindman tries unsuccessfully to get a job as a war correspondent in the Middle East, she hears about a music ensemble looking for a violinist. She's hired on the spot, despite the fact that she doesn't perform at a professional level—or anywhere near it. That she can play a violin at all seems to be the only requirement + a long black dress. Thus does Hindman begin performing at first-rate concert halls (including six cities in China), as well as on a US tour for PBS and the QVC shopping channel.
The sham emerges. Audiences certainly see Hindman actually playing her violin, albeit softly, in front of a silent microphone. What audiences hear, though, is a CD recording of musicians with far greater ability performing music written by Hindman's employer, a man she calls The Composer. (It doesn't take long to Google up his identity.)
Because her salary more than covers all her expenses, Hindman stays with the façade for four years—making daily observations in a journal and adding Creative Writing to her Columbia major, along with Professional Musician to her résumé. Short memoir chapters present her childhood, adolescent, college, and "fake violinist" years in alternating time sequences, which can occasionally confuse. Throughout, she inserts current events into her various life events.
Hindman and her fellow "musicians" take turns at a table selling The Composer's CDs at performances, and they sell like hotcakes. "You sound like Titanic," buyers say, for indeed the tunes are reminiscent of the movie soundtrack. Hindman declares herself "an active member of the reality-based community," even explaining how she could tell Russell Crowe as Captain Aubrey in the film Master and Commander was "most definitely not playing the violin." (Hint: It involves pizzicato.)
In 2004, The Composer takes his troupe on a God Bless America Tour—fifty-four cities in an aging RV. The Composer likes to talk to the people who come to the shows, stressing to his violinists and the pennywhistle musician, "Many of those people out there have cancer! They need this music to stay calm." It's a valid point, but then The Composer scolds Hindman for not smiling enough as she plays, which she contends is a difficult feat with your violin tucked under your chin.
Audiences are truly moved by the entire smokescreen, and continue to buy the New Age CDs faster than ever. As English playwright/poet William Congreve remarked in 1697: "Musick has Charms to sooth a savage Breast, To soften Rocks or bend a knotted Oak" (The Mourning Bride).
Can something be both real and fake at the same time? When people come up after a concert and ask whether they were really playing, the musicians aren't lying when they reply that they were, indeed, playing. What's left unsaid is that the microphones were turned off while recorded music funneled through the speakers, which is pause for thought. Is string-syncing the same as lip-syncing? Is it a bizarre form of karaoke, a term combining two Japanese words that translate to "empty orchestra"? If one views "virtual violin" perception from a philosophy or psychology standpoint, and factors in cultural differences of individualism and collectivism, then one might encounter WYSIWYG.
The charade takes a toll on Hindman. She can't reconcile her audiences' ability to find the music healing and calming with her growing unease that their emotions are artificially induced. The Composer's relaxation music does not relax her. Eventually Hindman's experience of being a "fake famous violinist" brings on impostor syndrome. Doubting that she deserves her success, since it was not achieved through her own skills, she begins to have panic attacks onstage.
As Hindman becomes disillusioned, her violin morphs into a metaphor symbolizing women and girls silenced in other ways—a perfect storm for an identity crisis. Perfection packaged as reality has been a soundless message sent to women through ads and movies and behavior for a very long time, holding flawlessness up as the ultimate goal. Hindman mentions the 2005 book Reviving Ophelia: Saving the Selves of Adolescent Girls by clinical psychologist Mary Pipher, who wrote: "Girls are trained to be less than who they really are."
Hindman tells part of the memoir in first person, using "I," and part in second person, using "you." The latter usage emphasizes her role as narrator in the here-and-now, telling the story to another character. That "second person" feels like a younger Hindman, viewed with tender hindsight by the "first person," an older and wiser Hindman. Telling it slant here is an effective way to offer reassurance to a vulnerable former self. In both first and second person, her voice arrests—powerfully. It's real. And it argues compellingly for the importance of courageous storytelling, especially by women—particularly when it opens them up to painful memories.
Aspects of her life trajectory bring to mind several other memoirs: Educated by Tara Westover, The Glass Castle by Jeannette Walls, and Hillbilly Elegy by J. D. Vance. Sounds Like Titanic, however, is in a class of its own as Hindman ponders the psychological, cultural, and political aspects of her experiences with introspection and wit. I laughed out loud at times, felt my heart tug at others. She examines anti-intellectualism, tying her "muted" experience to reality TV, political artifice, "fake news," and the illusion of certainty.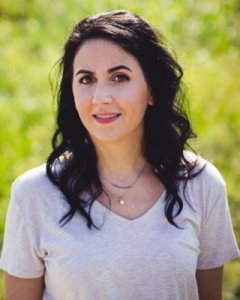 What Hindman offers is a study in the deceptive power of appearances, along with insight into how easily sleight of hand creates false impressions. Magicians, of course, have known this for ages, but today's Zeitgeist calls upon people to take heed, to become aware of how their sensory perceptions can be mistaken. What does fake mean anyway? Have we lost the ability to know? Dictionaries suggest a variety of synonyms: false, bogus, counterfeit, phony, sham, replica, imitation, simulated, mock, faux, ersatz, pretend, or deceit. And just as poet Wallace Stevens found "Thirteen Ways of Looking at a Blackbird," there are many ways to look at a fake performance.
New Yorker staff writer Larissa MacFarquhar presents one in her article "The Comforting Fictions of Dementia Care" (October 8, 2018). In De Hogeweyk, a Dutch dementia village, a pianist and a harpist play an actual concert. The familiarity of those tunes soothes the people in attendance, taking them back in their memories to days of long ago. "The music was neither fake nor true," MacFarquhar writes. "It was both past and present, and could be understood without fear of mistakes or forgetting."
Hindman firmly anchors past with present in her epigraph from Robert Penn Warren's novel All the King's Men. The questions her memoir poses are vital. Does the difference between what's real and what's fake matter? Has truth become archaic, superseded by fiction? Jessica Chiccehitto Hindman's poetic quest for "Who am I?" points to a far larger quest: "Who are we?"
To be or not to be—ah, that is definitely the trompe l'oeil of our era. Sounds Like Titanic resounds with a warm and pure vibrato.
Jessica Chiccehitto Hindman is a full-time faculty member in the Department of English at Northern Kentucky University (Highland Heights), where she won a recent Outstanding Junior Faculty Award. Her teaching and research interests include Creative Nonfiction Writing, Memoir, Personal Essay, and Narrative Medicine.
In 2013, she earned a PhD in English from the University of North Texas (Denton), where she wrote Sounds Like Titanic for her dissertation. Chiccehitto holds an MFA in Creative Nonfiction Writing from Columbia University. Her BA in Middle Eastern Studies and Creative Writing is also from Columbia. Her writing has appeared in the New York Times Magazine, McSweeney's, Brevity, Hippocampus Magazine, O: The Oprah Magazine, Dogwood, LennyLetter, and Rhapsody Magazine.
Publisher: W. W. Norton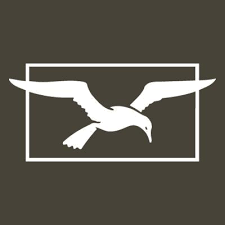 W. W. Norton & Company, Inc., is nearing a century of independent publishing, launched in a New York living room in 1923 as a husband-and-wife enterprise—plus one stenographer transcribing lectures they published as pamphlets. Six years later, the company had a dozen employees and thirty-four books in print.
William Warder Norton headed the company for twenty-two years until his death in 1945. The next year, his widow, Mary Dows Herter Norton, offered a Joint Stockholders Agreement to active personnel. Still in effect today, that document makes W. W. Norton & Company "the oldest and largest publishing house owned entirely by its employees."
After Norton's death, Storer Lunt became president for a dozen years and the Norton Anthologies began. George Brockway succeeded Lunt as president in 1957 for almost twenty years. The publishing house added poetry in addition to the college series Norton Critical Editions. Donald Lamm began as president in 1976, a position he held for the next eighteen years. The publisher established a London office during this period, and began operations in several other countries. Drake McFeely became president for the next twenty-three years, ushering W. W. Norton & Company into the digital era.
The current president is Julia Reidhead, who had spent her entire publishing career there when she began heading the house in 2017. She has been vice-president, publishing director of the College Division, and editor of the Norton Anthologies. Reidhead majored in comparative literature at Yale University.
W. W. Norton & Company acts as a distributor for fifteen other independent affiliate publishers. Unsolicited submissions are not accepted. Literary agents must represent manuscripts.
Copyright 2019 Woven Tale Press LLC. All Rights Reserved.