Eye on the Indies:

A Look at Indie Authors and Their Publishers
By Lanie Tankard, Indie Book Review Editor
Include Me Out by María Sonia Cristoff, translated from the Spanish by Katherine Silver (Oakland, California: Transit Books, February 4, 2020. 140 pages; $16.95; paperback ISBN 978-1-945492-30-3; ebook ISBN 978-1-945492-33-4).
Originally published as Inclúyanme afuera by Editorial Mardulce in Buenos Aires (2014) and as Lasst mich da raus by Berenberg Verlag in Berlin (2015).
"Silence remains, inescapably,
a form of speech…."
—Susan Sontag,
"The Aesthetics of Silence: Part IV"
Styles of Radical Will (1969)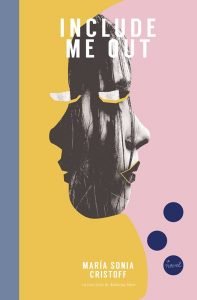 Include Me Out, by Argentinian author María Sonia Cristoff, is at once both fiction and nonfiction. The translation by Katherine Silver from Spanish to English is due out next month from Transit Books. It's an intelligent literary feat worth examining. Cristoff has managed not only to defy genres, but also to avoid mentioning tango even once in a plot set near Buenos Aires.
For such a slim volume that begins with particularly minute observations on a fly, there's certainly a lot inside: a novel, a mystery, a research project on the history of Argentina, a world travelogue, a meditation on performance art as dissent, a study of Criollo horses, a philosophical examination of the silence–language spectrum, a peek into the process of translation, and a comparison of collective action versus individual protest.
Cristoff's protagonist, Mara, is a guard at the Transportation Museum section of the Enrique Udaondo Museum in Luján, a small riverside town about forty-three miles northwest of Buenos Aires in the flat plains of the Pampas. She recently moved there to undertake a one-year vow of silence (insofar as possible) following a praiseworthy career as an interpreter/translator for global conferences. Trying to blend into the Argentine landscape, Mara still hasn't unpacked.
Cristoff is in no hurry to ramp up her plot. Her slow, measured pace matches Mara's calm, quiet demeanor. Keeping one's body still is part of muteness.
Because horses are a form of transportation, the two most famous ones in Argentina's history, Gato and Mancha, are on display in the museum, their bodies preserved and guarded by Mara. Criollo horses, native to the Pampas, are known for their long-distance stamina. In 1925 Gato and Mancha left Buenos Aires with their riders. Two years later, they arrived in Washington, D.C., and New York City. After their deaths, they were taxidermied and returned to the Udaondo Museum, where microtourists come to view the South American country's relics.
Their ride was a long time ago, however. Gato and Mancha are showing their age. The museum decides they need refurbishing for an upcoming celebration. Mara is promoted from guarding to assisting the taxidermist who will perform the restoration.
Ah, now the plot begins to thicken. Mara might have to talk instead of sitting in her chair protecting Argentina's artifacts. The unnamed taxidermist addresses her with the formal usted rather than the informal tu, creating from the get-go a power hierarchy through language and subtly illustrating the role of rejection in creating radicalism. Cristoff nails the taxidermist's voice with subtle wit, channeling it through Mara and how it sounds to her. The treatment triggers a revenge plan as she mentally transitions "from assistant to undercover spy."
Cristoff ricochets around Mara's past, Argentina's ancient history in Notebook vignettes, and the sabotage story slowly evolving in the here and now. Mara has an uncanny ability to guess what someone is thinking, in addition to a "prodigious memory," talents that aided her translation career. Wait, why did it end so abruptly? And what caused her to initiate her silent "experiment in detachment"?
Mara had become an expert on "manipulative discourse" who wrote her own unofficial manual of rhetoric. Cristoff sprinkles Mara's ten types of silence throughout the book, touching upon aspects such as prudence, contempt, consent, and nonverbal messages. Mara recalls from her manual that "remaining silent is a way of making others talk."
Cristoff deconstructs the "isms" of etiquette in international relations and parses the "pretenses of communication." She takes on Silicon Valley in one entire page. She employs words in delightfully unique ways: "chameleonic" and "Someone pssts to her from the door." (¡Felicitaciones al traductor! ¡Prestigio!)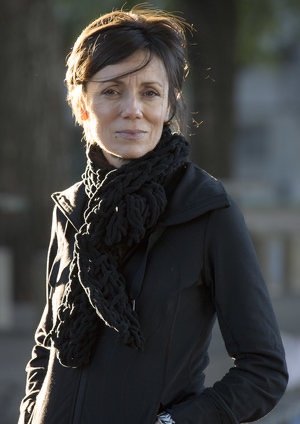 The book's focus on the preservation of dead bodies and the psychology of tourism are vaguely reminiscent of Polish author Olga Tokarczuk's novel Flights, which won the 2018 Man Booker International Prize for translated fiction. In 2019, Tokarczuk went on to win the postponed 2018 Nobel Prize in Literature. On opposite sides of the Atlantic then, in Poland and in Argentina, both Tokarczuk and Cristoff interweave historical tales from their respective countries with stories in the present, all the while digressing on unrelated but fascinating thoughts. Technique transcends borders.
Include Me Out features a few characters in lesser roles, several unnamed: two other guards and Mara's museum supervisor. Starred supporting roles go to Ringo (Mara's handyman friend and accomplice), the taxidermist's Nordic wife (Talvikki Ranta, an artist from Finland who works in BioArt using the medium of her husband's leftover taxidermied scraps), and Mara's friend Luisa and her Aunt Honoria. Mara trusts Honoria with knowledge of her sabotage plan, and the aunt responds with a strong opinion on solo actors versus organized resistance.
María Sonia Cristoff channels Susan Sontag brilliantly in Include Me Out. Mara's artistic revolt seems drawn straight from the pages of Sontag's collection of essays titled Styles of Radical Will. In one classic essay, The Aesthetics of Silence (later published on its own), Sontag suggested that the prestige of silence rises as that of language falls.
Cristoff's inventive tale first appeared in Spanish in 2014. English readers are finally in for a relevant treat now that it's been translated. Include Me Out is a thought-provoking way to kick off 2020.
María Sonia Cristoff is an Argentinian author born in Trelew, Patagonia. She teaches Creative Writing and Patagonian Literature at the Escuela de Escritores branch of the University of Buenos Aires, where she graduated in Letters. She has also taught in the University of Iowa International Writing Program, where she was a 2011 resident. Cristoff held a residency in Leipzig, Germany, based on the antinovel Rayuela (Hopscotch) by another Argentinian author, Julio Cortázar.
Cristoff's writing has appeared in literary magazines and newspapers around the world. Her books include False Calm: A Journey through the Ghost Towns of Patagonia, Misfits, Under the Influence, and Vintage Evil. In addition, she is editor of three story and essay collections: Patagonia, Chronical Idea, and Passage to the Orient. She compiled Eighteen Traveler Stories in Argentina for the book Acento Extranjero (Foreign Accent), and wrote the foreword.
Cristoff has translated several novels, including In the Lake of the Woods by Tim O'Brien and The Children of Men by P.D. James. Her own writing has been translated into at least six languages.
Katherine Silver, an award-winning literary translator, also translated María Sonia Cristoff's book False Calm. Her numerous other translations include works by Daniel Sada, César Aira, and Julio Cortázar. She does volunteer interpreting for asylum seekers. Silver is former director of the Banff International Literary Translation Centre (BILTC) in Alberta, Canada. She is the author of Echo Under Story (What Books Press, October 2019).
Publisher: Transit Books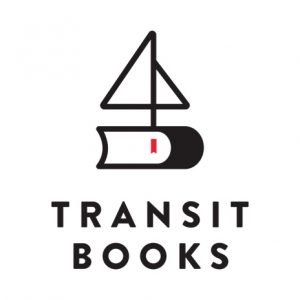 Transit Books in Oakland, California, is a nonprofit publisher of international and American literature. Founded by the husband-and-wife team of Adam Z. Levy and Ashley Nelson Levy in 2015, Transit's mission is "the discovery and promotion of enduring works that carry readers across borders and communities." The copublishers met as graduate students in the Columbia University writing program, receiving MFA degrees in 2012.
Adam Levy is a writer, translator, and critic. During a 2012–2013 Fulbright Fellowship, he lived in Budapest translating Gábor Schein's novel The Book of Mordechai and a portion of Dezsö Szomory's The Paris Novel from the Hungarian.
Ashley Nelson Levy is a writer and editor whose own novel, Immediate Family, is forthcoming from Farrar, Straus, and Giroux. She received the 2015 Bambi Holmes Award for Emerging Writers, and the Clein/Lemann Fellowship at Columbia. Her writing has been published in various literary journals such as ZYZZYVA, Catapult, Fourteen Hills, and The Atlas Review.
Transit publishes from six to eight titles each year: "international and American literature, with a focus on literary fiction, narrative nonfiction, essay, and prose that falls somewhere in between." Books are sold and distributed by Consortium. 
The annual reading period is open from May 1 to June 15 for submissions (not currently accepting poetry). Details may be found on the website.
Copyright 2019 Woven Tale Press LLC. All Rights Reserved