Website Review: Matya Shick
By Richard Malinsky, Arts Editor
"You don't make a photograph just with a camera. You bring to the act of photography all the pictures you have seen, the books you have read, the music you have heard, and the people you have loved." Matya Shick's website, www.tutishick.com, opens with this quote by Ansel Adams because of its relevance to her childhood home environment as well as to her mature work. A self-taught Israeli photographer, she began photographing at a very early age, her interest nurtured by her mother, a painter/poet, and father, who was head of the Musicology Department at Tel Aviv University. Although she never studied photography formally, she continued her artistic development while earning a MSc in Biochemistry. 
"My first inspiration came from an Israeli nature photographer," she states, "Shai Ginott, who added poems to her pictures that talked to me." She began giving her photographs lyrical titles reflecting what she saw and felt when she was taking the shot. That process crystalized her style of shooting as one far more expressive and personal than the literal of her subjects. 
In 2015 she started photographing seriously when she gained access to an Air Cam, a light, twin-engine plane originally developed especially for National Geographic. It has no canopy and is able to fly low and slow. Now her two passions were combined into aerial photography, as seen in "Cycles of Life."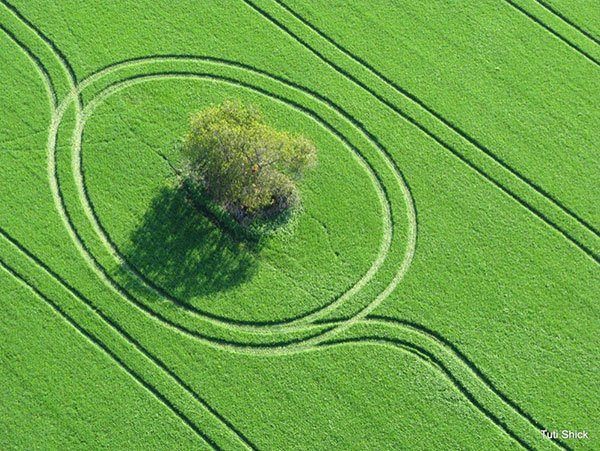 Nature's changes, its endless cycles of renewal, is a theme that runs throughout her work: "My camera lens is an extension of my mind's eye and my unique artistic angle of nature and the way I perceive is very important to me." It is this focused vision and arresting compositional design that clearly designates her work as fine art photography. The fine photographic detail of deep fissures of dry winter earth in "Slotting Texture" appear abstracted or even collage-like, lending the work a complexity.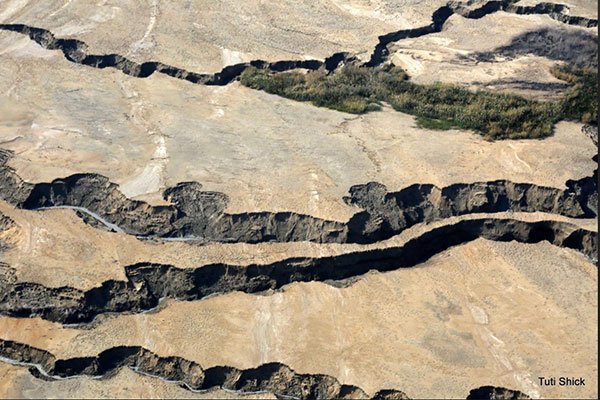 Shick's mature compositional style allows her to dance between abstraction and representation. I was drawn to the extraordinary linear texture in the photograph "Evergreen Alignment," which looks so much like a thick layer of paint that was dragged across a canvas that it could have been the photograph of an abstract painting. The light brown earth shimmers in contrast to the darker linear shadows between each plow furrow that gives it an alluring metallic appearance. She has the ability to make an observation and then visually take it to another level.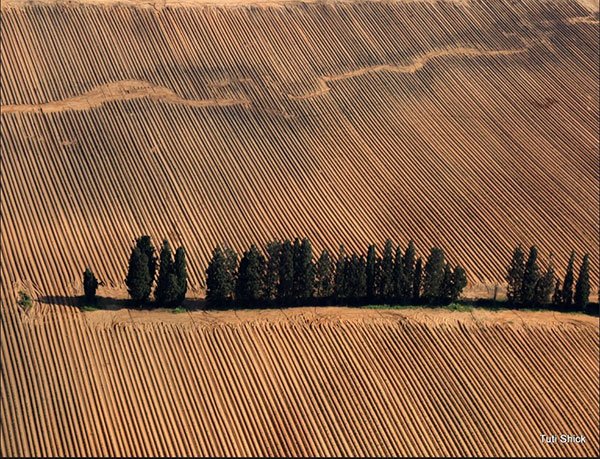 The detailed texture in the colorful field of flora of  "Scarlet Thread" has the feeling of individual knots in a contemporary weaving. This image has as much to do with lyrical abstract painting as it does about flowers.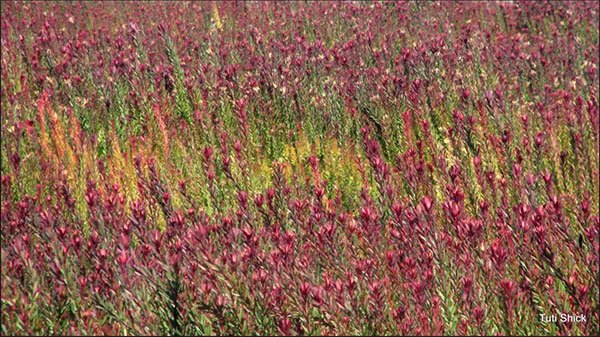 When Matya Shick decided to bring her aerial photography to the ground she began experimenting with printing her images on ceramic tile. It didn't take long to discover how to enlarge these to fit specific architectural spaces. She has been successful working with private clients and designers executing commissions for a variety of venues.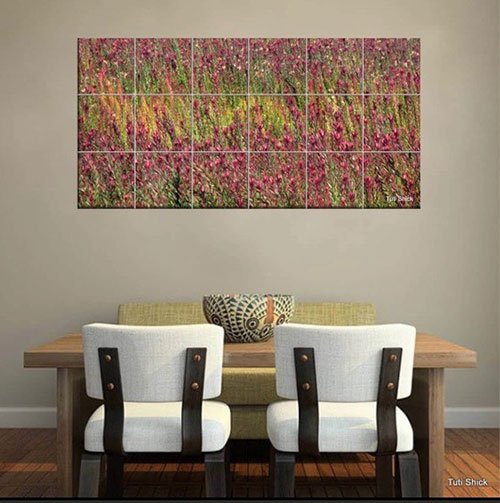 Shick has exhibited widely in Israel over the past four years and we look forward to monitoring her progress and evolution. The site is visually well designed, easy to navigate, and full of unique striking work.
Read more reviews of Artist Websites.
Copyright 2019 Woven Tale Press LLC. All Rights Reserved