Eye on the Indies:


A Look at Indie Authors and Their Publishers
By Lanie Tankard, Indie Book Review Editor
Birder on Berry Lane: Three Acres, Twelve Months, Thousands of Birds by Robert Tougias, illustrated by Mark Szantyr (Watertown, Massachusetts: Imagine! Publishing (a Charlesbridge imprint), March 17, 2020; 224 pages; $19.99; hardback ISBN 978-1-62354-541-3).
"O, well flown, bird!"
—William Shakespeare,
King Lear (Act IV, Scene VI)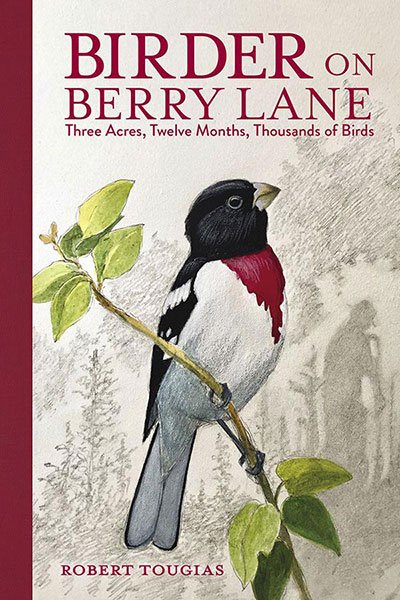 Robert Tougias is a bird whisperer. He's poeticized a scientific topic in a delightful memoir about his life as a birder, adding a soupçon of editorial commentary to spice it up: "suburbia merged with the wild past," as he terms it. Due out next month, Birder on Berry Lane offers binoculars for observing thousands of birds that visit three acres in southern Connecticut over a single year.
Yet the scenes Tougias describes have universal appeal to any birder—nay, anyone anywhere. He raises awareness of bird habits and eccentricities in a dramatic storyline that marches through the months in a "steady progression toward the solstice."
"This is my world," Tougias proclaims, emphasizing that he's not an ornithologist but rather "a lifelong birder." Last year, however, Dr. Ken Rosenberg, a conservation scientist with Cornell University Ornithology Lab, called birdwatchers "the eyes of the world" in an interview with Ari Dubow in The Cornell Daily Sun. Rosenberg emphasized the importance of birders in monitoring a steep decline in bird populations, echoing Rachel Carson's clarion call of fifty-eight years ago in Silent Spring. 
Tougias places backyard bird performances against the backdrop of steadily encroaching development, conveying how various birds have been compelled to change their habits. Light pollution necessitated some behavioral shifts from daytime to nocturnal birdsong. City noise caused other birds to increase their pitch when they couldn't hear their own songs. Birds have become, in a sense, refugees on long treks, leaving behind their known world and trying to adapt in the new. Tougias also touches upon the fate of trees as bird habitats when he shares the ironic story of how he acquired a birch tree in his yard after it had been displaced by development, a tale sadly universal in its scope.
Why do red-shouldered hawks defy the bird norm of migrating under cover of darkness at night, choosing to fly more efficiently in broad daylight instead? Fascinated by migration, Tougias digresses for pages on the evolution of theories throughout history—with Aristotle's idea that they "simply transformed into different species" being one of the more bizarre, and the ancient belief that they went to sleep at the bottom of the ocean running a close second. Tougias illuminates the current evolution of hypotheses (magnetism, sunlight, and "olfactory stimulation"), thus lending wonderment to his sighting of the first rose-breasted grosbeak of the season.
Scottish poet Kenneth White originated the concept of geopoetics, which seeks a greater sensitivity to the natural world by becoming more attuned to it. The title of White's book The Bird Path, a collection of his longer poems, addresses migration in both a literal and a symbolic manner across cultures. The motto of the International Institute of Geopoetics is: "Rediscover the Earth, open a world." Tougias clearly achieves such a goal in Birder on Berry Lane.
A new book, Geopoetics in Practice, explores "how poets engage with geographical phenomena" (coedited by Craig Santos Perez, editor of the New Oceania Literary Series reviewed last September for "Eye on the Indies" here in The Woven Tale Press). Tougias, through careful examination of nonhuman relationships with Earth in the form of bird behavior in a particular place, shines a spotlight on consequences of destroying all that surrounds us, wherever we are.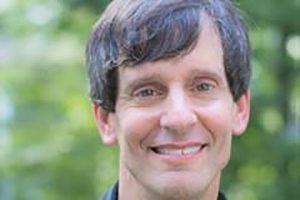 Tougias deconstructs bird nests, exploring the wide variety of materials feathered greenbuilders employ in their architectural blueprints. He explains sap versus insect diets. He details how birds manage to "winter over" and why. In Connecticut alone, forty-five thousand robins stay on. Bluebirds do, too. Survival strategies include huddling, fluffing, tucking, shivering, or individual decisions such as sneaking into garages. What could possibly motivate these swashbucklers to endure bitter cold weather when they could be relaxing on sunny southern shores? According to Tougias: Because they get first dibs on the "best breeding territories."
Ah, romance. How do birds woo? A surprise twist advances the plot as two red-shouldered hawks build a nest several hundred feet from his house. An entire domestic miniseries then plays out, from nesting to nudging out of the nest. As Tougias watches, he reminisces about his own childhood and time spent at the family cabin in Vermont. Then he considers his teenage daughter. Heather will head off to college before long, flying the coop along with the fledglings—birds of a feather. It's a poignant comparison.
Tougias is always on task: "It may look like I'm mowing the lawn, but I'm really birding." He calls birds "the conveyance of nature itself" as he moves his storyline from appreciating "this moment called March" to building suspense as the months change, leading to denouement. He captures the feelings each season elicits in him. By year's end, Tougias has constructed a Möbius strip of bird behavior that transitions smoothly into the following year's repetition, showing how each month is part of a larger whole signifying oneness. His description of the unique light of October is simply eloquent. It's obvious that birds bring Tougias "a great feeling of peace." He makes a good case for getting out in nature on a daily basis.
Tougias slightly anthropomorphizes the personalities of various species, remarking on which are shy, which have a sense of humor, which are brilliant, and which are the last to arrive—signaling the end of spring migration. Which bird can sing two separate harmonizing notes at the same time? Tougias knows, calling it "the sound of my soul." He gets into group dynamics, noting which birds act as sentinels for predators, and how smaller birds "always work together as a mob to drive away large raptors."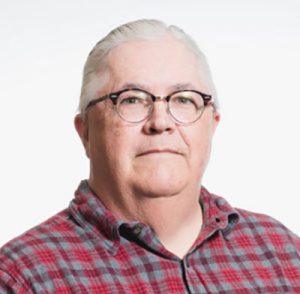 We also meet Zoey, the dog, and Stripe, the cat. A few neighbors, like Dave and Lily, have brief walk-ons throughout. Each month has a chapter with a catchy title, such as "Neighbors That Hoot" and "Thunder Wings." Two maps of Berry Lane and the woodlot enhance visualization of these avian narratives. In an introduction, Tougias describes his different approach to the enjoyment of birds. An appendix is full of information on the biology of common birds living around Berry Lane, with suggested resources. Blank lined pages appear at the end for notes.  Lovely black-and-white sketches of birds by Mark Szantyr accompany the stories. Szantyr also did the color illustration on the cover.
Uruguayan writer Eduardo Galeano, in a 2012 interview with Paula Vilella in Pikara Magazine, remarked that every day "has a story that deserves to be told," adding: "…scientists say humans are made of atoms, but a little bird told me that we are also made of stories."
Robert Tougias embodies the essence of Galeano's thought, steadfastly gathering stories of all the little birds he sees for three hundred and sixty-five days and then offering them up in a paean to the poetic plumage of his fine feathered friends.
Birder on Berry Lane soars.
Robert Tougias has been a birder since he was a small boy in Springfield, Massachusetts. After earning a degree in natural resources from the University of Massachusetts, he worked for the Massachusetts Audubon Society and the US Department of Agriculture. Now he's a nature writer in southeastern Connecticut, where he's president of a local wildlife club.
His books include Birding Western Massachusetts: A Habitat Guide to 26 Great Birding Sites from the Berkshires to the Quabbin (which Tougias also illustrated) and The Quest for the Eastern Cougar: Extinction or Survival? (with a chapter by wildlife veterinarian Jay Tischendorf). Tougias writes a newspaper column called "Bird's Eye View" and has published articles on wildlife and conservation, as well as research on cougars.
Mark Szantyr is professor of Fine Arts at Quinebaug Valley Community College (QVCC) in Danielson, Connecticut, where he is also director of the Spirol Gallery for the Visual and Performing Arts. He has illustrated several birding books and ornithological journals, including covers for the Connecticut Warbler and Journal of the Connecticut Ornithological Association (of which he is a founding member and past vice president). Szantyr earned a BFA and an MFA in Painting from the University of Connecticut. He employs oils, wax, wood, found objects, digital imagery, collage, and texts in his work, which has been exhibited both nationally and internationally.
Publisher: Imagine! Publishing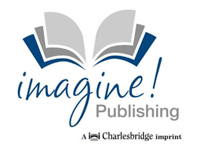 Imagine! is the adult nonfiction imprint of children's book publisher Charlesbridge, a small indie publisher in Watertown, Massachusetts, founded in 1980. In 2010, Charlesbridge acquired Imagine!, which had been founded by the father-son team of Charles and Jeremy Nurnberg the year before to publish both adult and children's books.
Charles Nurnberg, a graduate of Syracuse University, was head of Sterling Publishing in New York for thirty years before moving to Imagine!. He continued as vice-president and publisher of the Charlesbridge imprint until 2016, when he founded MoonDance Press, a children's imprint of Quarto Publishing Group USA based in Mission Viejo, California.
Jeremy Nurnberg, an Indiana University graduate, was head of sales for BookMasters Distribution Services, which had Imagine! as one of its original clients. After the Charlesbridge acquisition, he became vice-president of Charlesbridge sales. He later moved to Parragon Books (which closed in 2018) and then to head of sales at Igloo Books (part of the Bonnier Group), where he became joint vice-president.
Brent Farmer is longtime Charlesbridge president and former publisher. Current Publisher and COO Mary Ann Sabia was previously associate publisher, a position now held by Yolanda Scott (who is also editorial director).
Imagine! publishes only general trade nonfiction, coming out with eight to ten new titles each year. "We are particularly interested in narrative nonfiction in the subject areas of history, politics, women's issues, social justice, the arts, and the environment. We do not publish fiction, graphic novels, or self-help." Proposals or full manuscripts may be sent via the website as "adult nonfiction submissions." 
Copyright 2020 Woven Tale Press LLC. All Rights Reserved