Nikola Olic is a Serbian photographer living and working in Dallas, Texas, who focuses on architectural photography and abstract structural quotes that reimagine their subjects in dimensionless and disorienting ways. His photography has appeared in various galleries, art events, museums, magazines, newspapers, spaces, and websites around the world, including Wired.com, BBC News, The Guardian, Yahoo.com, Dwell.com, Gizmodo, ArchDaily, The Statler Hotel, LensCulture, Fubiz, The Dallas Observer, and MADI Museum of Geometric Art. He graduated from the University of Texas with Bachelor's and Master's degrees in Engineering and Computer Science. His work appears in Vol. VIII #4.
Interview
with Nikola Olic

By Jennifer Nelson, WTP Feature Writer
Nelson: Your love of buildings is clear as you seek out hidden shapes and patterns in them in your photography. How did you first become interested in these architectural giants, and why do you find them so intriguing?
Olic: I discovered through photography that there is more to a particular building than just what the architect had in mind. It can be represented in varied ways and used in combination with other visual elements in its environment, enforcing or questioning its public perception and understanding.
Nelson: Can you talk about the techniques you use to create photos that at once are technically precise and resemble drawings?
Olic: As clearly a nod to my academic background in computer science, I prefer to reimagine architecture and buildings and the urban environment through a randomly generated process of sorts—walking around the building and putting it through different angles and combinations with surrounding visual elements, removing its context or its natural balance and footing. From that random attempt at changing the building, I constantly re-assess—in a way, I imagine as a painter would—if the idea is worth it. I am thrilled at the idea of painting with architectural elements I find around me as I explore.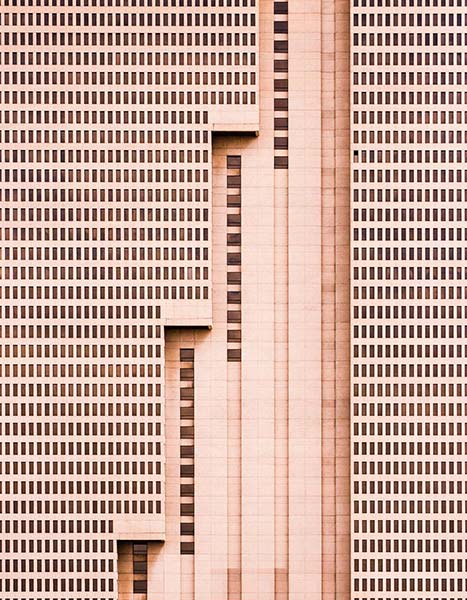 Nelson:  Why do you include in the artwork the coordinates of where each photo was taken and a description of the place?
Olic: I want to connect the photograph unambiguously to the environment in which it actually exists, and to invite others to explore and build on it. Probably another nod to my educational background, and the concept of open source. I am giving my photograph into the public domain and giving its coordinates. You can, therefore, theoretically go and make your own photograph and do with it what you want.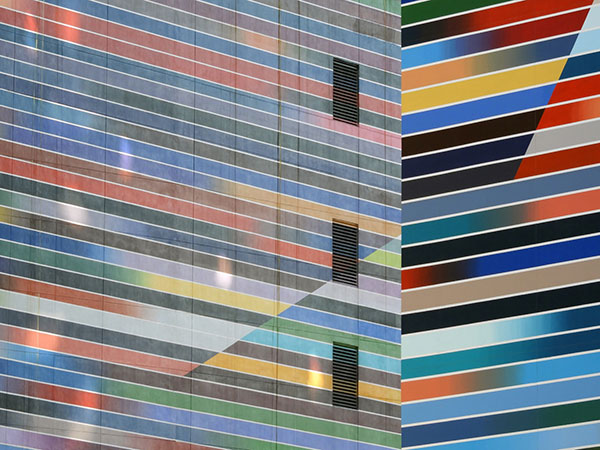 Nelson: Can you comment on the importance of nature in your photography, in such photos as "natural, digital" and "the pyramid that is not there" in which the sky and grass figure prominently?
Olic: It took a while for me to get comfortable with using nature in my photographs. I had always removed the earth as much as possible, and the needless details and chaos of actual biological life which itself is not as easy to control as concrete, glass, steel, and aluminum. Over time, natural elements like tree branches helped anchor the visual space I was building in photographs and then it opened the gates to use more natural elements in a way that I can still shape them to be clean and simple and uniform in the photograph, like the grass and trees in "natural, digital," or the sky and light and (almost) sun in the "pyramid that is not there."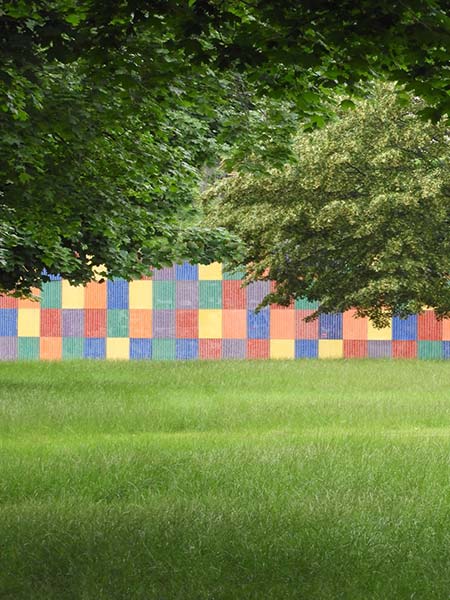 Nelson: In 1992, you arrived in Texas from Belgrade, Serbia, to spend time as an exchange student at Arlington High School. Then war in Yugoslavia prevented you from returning home and you made North Texas your permanent home. How did this experience influence your decision to become an artist, and how has it informed your art?
Olic: My parents prepared me well for the move to the United States, not much of a culture shock. I was welcomed by wonderful people and a healthy dose of brave youthful luck and—although, I had terribly missed my friends and family back home—I never suffered much in adapting to life in Texas. However, at some core human level, formalizing, simplifying, and purifying spaces—be them mental, musical, or visual—had been a core theme most of my adult life. Photography continues to help understand that more fully.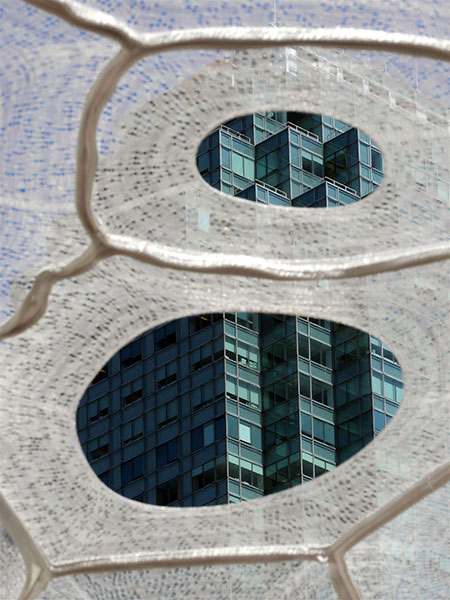 Nelson: What led you to focus on taking photos of buildings and abstract structures, and how has your education in engineering and computer science impacted your artwork?
Olic: Patterns, relationships, simplicity, rules, precision, and structures are to me very strong parts of the human experience, both in photography and computer science. There are particular skills to be developed when working with computers, and those skills help me manage my photography and its many technical demands.
Nelson: Which artists have inspired you, and how?
Olic: From the start of my photography project I have maintained a listing of my influences very carefully, to help frame the space in between where my photography humbly and comfortably exists. Artists whose work and thinking give me visual joy and intellectual stimulation are, in no particular order: Constantin Brancusi, Edward Hopper, Edward Weston, Andre Kertesz, René Magritte, Aaron Siskind, Bernd and Hilla Becher, Josef Koudelka, Luigi Ghirri, Franco Fontana, Gerry Johansson, Thomas Struth, Michael Wolf and Andreas Gursky.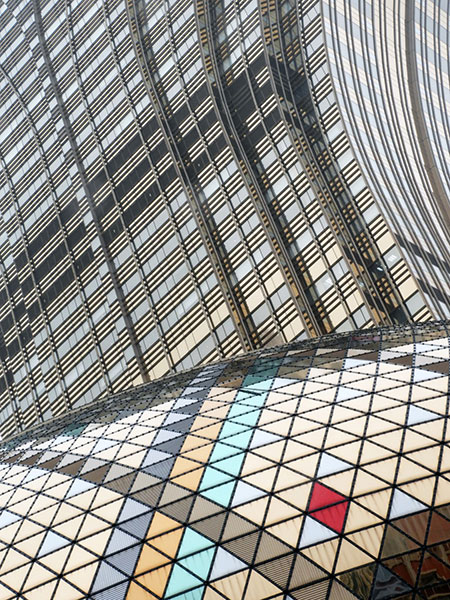 Nelson: How do you see your art evolving in the future?
Olic: Creative evolution is a personal and intimate concept that reveals as much as it obscures, helping inform which way to zigzag as time passes, as my photography collection grows, and as new cities and architectural spaces are found and explored. I am already unsure what is the exact boundary between my photography and painting. Unsure, but calm and comfortable and filled with energy and optimism to find out.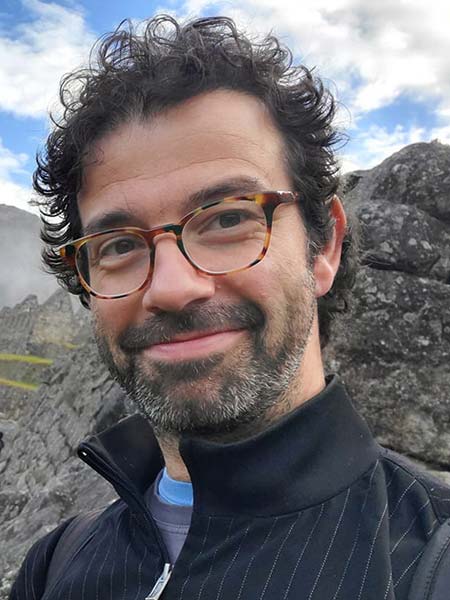 Copyright 2020 Woven Tale Press LLC. All Rights Reserved