Eye on the Indies:


A Look at Indie Authors and Their Publishers
By Lanie Tankard, Indie Book Review Editor
Dark, Salt, Clear: The Life of a Fishing Town by Lamorna Ash (New York: Bloomsbury Publishing USA, December 1, 2020; 336 pages; $27.00; hardcover ISBN 9781635576153). First published in the UK (London: Bloomsbury, February 4, 2020; hardback).
"The sea, once it casts its spell, holds one in its net of wonder forever."
—Jacques-Yves Cousteau,
Life and Death in a Coral Sea (1971, p. 13)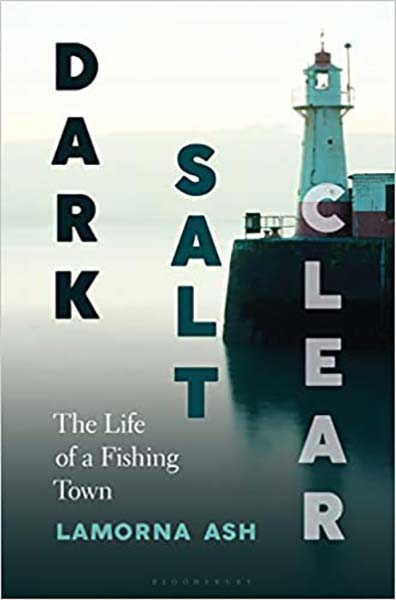 On the surface, Dark, Salt, Clear is a paean to "the blued world below," but when one reads deeper, it is much much more. For in this book, British playwright Lamorna Ash gives voice to the voiceless people who daily deliver the ocean's bounty to the world—and in so doing, explores her own identity as well. Bolstered by poetry, history, literature, philosophy, and introspection, Ash takes the reader on a seaworthy cruise.
Ash is named for Lamorna, a small village in a valley with a lovely cove in West Cornwall, England, near where her mother grew up. As Ash enters her twenties in London, she starts digging into genealogy, planning to use "tales gleaned from ancestors to make sense of the fabric" of her own life. That mission, however, soon enlarges to encompass many other lives and ideas.
In the spring of her twenty-second year, she boards at Paddington Station with a rail ticket to the end of the line at Penzance, capital of West Cornwall, where Gilbert and Sullivan set their comic operetta "The Pirates of Penzance; or, The Slave of Duty." Taking their lyrics to heart, she's ready to become a "poor wand'ring one," retracing her foremothers' steps. She marvels at the open spaces outside her train window while chugging away from the big city, calling them "widening planes of unconcreted space" (a foreshadowing of numerous lovely turns of phrase to come).
Newlyn, a small town home to one of the largest fishing fleets in the United Kingdom, is her destination. Denise and Lofty, with whom Ash has secured lodging, pick her up at Penzance station to drive to their cottage facing the harbor, where her adventure begins. Denise is a fishmonger and Lofty a ship's chandler who works in the marine equipment warehouse.
As Ash explores the town, she draws vibrant word portraits of those who dwell there, adding historical factoids about the area. Newlyn, for example, was the last berthing place for the Mayflower before it set sail for America. The person at the helm of the Titanic when it hit the iceberg "was a Newlyn boy" rescued on Lifeboat 6. Virginia Woolf spent summers in Cornwall, from which memories of Godrevy lighthouse inspired her to create the Scottish one in her novel To the Lighthouse. Ash juxtaposes her own experiences alongside many literary references, returning again and again to Elizabeth Bishop's poem "At the Fishhouses," from which Ash draws her book's title.
Not content to remain on dry land simply reading Moby Dick, however, Ash wants to observe the old ways directly. She heads out on the Crystal Sea, a twin-rig trawler skippered by David from St. Ives, for a week—cut short to four days by force 8 gale winds. Yet she's hooked, so to speak, and spends time in pubs listening to fishing tales.
One cold day before sunrise, she dons oilskins to board the Three Jays, a thirty-five-foot crabber crewed by James and Will, to help check their 350 crab pots near Wolf Rock. Just before sunset another day, she joins Danny and his three-man crew on the Golden Harvest, a ring-net fishing boat, for a night of hunting pilchards (sardines longer than six inches). She notices cats have started to love her, since she always smells strongly of fish.
Ash returns home for a summer break but can't stay away, going back to Newlyn in the fall. Finally in November, she secures a berth for a full week at sea from Don, skipper of the Filadelfia, a seventy-five-foot beam trawler. And those seven days comprise the book's focal point. Ash doesn't unpack her experiences in sequence, making time occasionally hard to discern. Instead, she splices them together as if they were rope.
She does learn to tie some knots during her time on the briny deep: bowline, double sheet bend, and cod-end. That year she turns twenty-three, Ash becomes aware of so much in such a short time. How to jump from dock to deck without falling in the water. All the unusual objects that nets pull out of the sea. The veritable museum of past technologies down there on the ocean floor, with all those cables for transatlantic communication—telegraph, copper, fiber-optic. She picks up a fishing nickname: "Raymundo."
Taking in the beauty of her surroundings—the stars, the sunsets, and the sunrises—she hears stories of dolphins and rays weaving "curling, luminous trails like streamers" through phosphorescence. She poeticizes dolphins as "silver commas." There's the rare play break at sea, a shared laugh over spotting a lone seal pup far from shore or a memory of that time someone tied a fish box to the back of a trawler so they could water ski.
Ash notices the trawlermen she's met are quite different from their typical caricatures. "They actually read a lot," she sees. She, of course, has brought books along, such as Arctic Dreams by Barry Lopez. She quotes a lot from W.G. Sebald, who seems to have influenced her in the way she combines different genres here in her writing. She works in Joseph Conrad and John Steinbeck.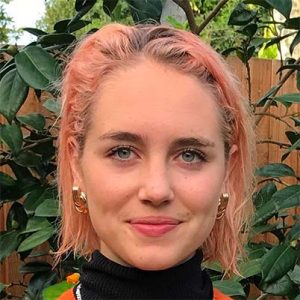 Literature becomes her sextant, whether on land or sea. Ash observes how "time hangs loosely off the village" since Newlyn's "old framework of planned chores" is now mechanized, so she lets Walter Benjamin comment on how oral storytelling becomes a lost art when advances in civilization create a "lack of repetitive, monotonous work." Shared mundane tasks such as fish processing are times when tales are told to combat boredom. Araceli Tinajero, in the book El Lector, chronicled the lives of cigar factory readers in Cuba and other Latin American areas, whose "job was to read newspapers and works of literature aloud to cigar makers while they worked." Rolling cigars at tables, bundling gladiolas in sheds, sorting fish on boats—automating such tasks results in unforeseen side effects.
Ash also picks up cooking tips within the boat's compromised kitchen space as she watches the crew create meals, likening one man's motions to a gourmet ballet as he whips up a delicious cauliflower cheese sauce. They teach her to fillet fish. That seafood dinner on your plate? She explains how it got there, peopling its itinerary with faces as she works hard to help sort fish and pack them in ice for market. The night men grade the denizens of the deep for auction.
All their livelihoods depend on the size of the daily haul. Their weekly pay varies accordingly. Other factors come into play, too. Ash clarifies the influence of Brexit, the high cost of making nets, mechanized industrial fishing, climate change, overfishing, and plastic debris caught in the nets.
"Almost everyone in Newlyn has lost someone to the sea," she adds, including suicide by a fisherman landlocked for months with an injury. She attends his funeral on her last day there, noting the widespread rage that develops "as a result of continuously feeling unheard." It is, she writes, "a rage that springs from helplessness."
When the Filadelfia returns to harbor, it's 'Ome! In sight of land, cell service comes on and all eyes shift to screens. Unused to the land's stillness, they stagger onto it after spending time at sea, where their minds remain for a good long while.
Recalling London, she notices in Newlyn a stronger sense of community when the village pulls together to assist people in need. Gentrification is gradually cleaning out actual Cornish people. The language vanished by 1750, yet it's slowly being rediscovered today. To her, Cornwall has always seemed "like another country." Crewmembers come from many places, but out there on the water, "the distinctive cultures dissolve."
Younger people sometimes leave, even though they love the place: "that doesn't mean you can stay there," one tells her. As Ash attempts to figure out where she fits into the world, she asks her mother about "her Cornwall" when she grew up there, thus encompassing her mother's memoir here as well. Searching for one's identity within a place is a useful way to undergird a book. David Biespiel, for example, sifted through memories of his Texas youth for insights about himself in A Place of Exodus (see the September indie review in The Woven Tale Press). Can we really trust memories though, Ash wonders.
Like the tide, her themes ebb and flow until at book's end she straddles both land and sea as a bridge in this remarkable work reminiscent of Barry Lopez, Annie Dillard, Terry Tempest Williams, or Robert Macfarlane—who made his journey on foot to seek out the old ways. 
Ash begins Dark, Salt, Clear with the poetry of Elizabeth Bishop, but she ends it with the music of the Waterboys, declaring "Fisherman's Blues" by Mike Scott/Steve Wickham to be the song of Newlyn. Bishop's lines and the Waterboys' lyrics bookend this volume wonderfully, both celebrating freedom as it flows over marine memories.
Ash certainly brought mine back. I could see, hear, taste, smell, and feel those days growing up on the Gulf Coast—checking crab traps in Miflin Creek, night gigging for flounder in Wolf Bay, shrimp coming off boats in Bayou La Batre, a cast net unfurling midair before it hit Bon Secour Bay, summers waitressing in a seafood restaurant by the Intracoastal Canal, or catching fish with a bamboo pole off the end of a pier at Peterson Point. That coastal area of the world is also different today.
"When we return years later to a memory that matters," Ash notes, "we find we can no longer look at it the whole way around." Unpacking her reminiscences of Newlyn in London, she worries about "how the sea's shape will change over the next 150 years" and whether the people she met in Cornwall will be able to "keep their heads above the water."
It's hard to classify Dark, Salt, Clear into a single genre. Far better than immersion journalism, the book merges memoir, personality sketch, literary essay, historical research, pondering, and personal experience to create nature writing that's both lovely and philosophical. At the end, Lamorna Ash reeled in what she was fishing for: "I begin to catch a sense of what it is to be at sea."
One hopes for more creative words from her in the environmental vein.
---
Lamorna Ash is a senior education worker at the London charity IntoUniversity, which offers programs "that support young people from disadvantaged backgrounds to attain either a university place or another chosen aspiration." She is also a freelance writer for the Times Literary Supplement (TLS) and TANK (an independent quarterly magazine based in London), as well as a playwright.
Her plays have toured Edinburgh, Oxford, and London, and include Madonna and Child, Take Off, Circleville, CircleValley, and Zennor, which she developed at the North Wall in Oxford during a 2015 TheatreCraft Residency.
Ash has a degree in English language and literature from Oxford and a master's in social and cultural anthropology from University College London.
Dark, Salt, Clear is her first book. It made the 2020 Wainwright Prize shortlist for nature writing.
Publisher: Bloomsbury Publishing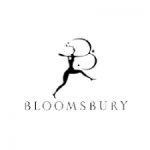 Bloomsbury Publishing is a thirty-four-year-old independent press with offices in London, New York, New Delhi, Oxford, and Sydney. Earlier this year, founding CEO Nigel Newton received the 2020 London Book Fair Lifetime Achievement Award. To start the house in 1986, Newton teamed up with David Reynolds, Liz Calder, and Alan Wherry. 
Bloomsbury authors have won Booker, Pulitzer, and Nobel Prizes. The publisher's mission and values, laid out on the website, "champion a life-long love of reading and learning" and seek "to help people from all backgrounds and identities," declaring "Our editorial decisions are informed by a belief in the freedom of speech." The Bloomsbury colophon symbolizes Diana the huntress from Roman mythology.
Potential authors need a literary agent. Submission guidelines are on the website.
Copyright 2020 Woven Tale Press LLC. All Rights Reserved