Eye on the Indies:


A Look at Indie Authors and Their Publishers
By Lanie Tankard, Indie Book Review Editor
Red Ants by Pergentino José, translated by Thomas Bunstead (Dallas: Deep Vellum Publishing, November 3, 2020; 152 pages; $14.95; ISBNs: 9781646050192 paperback, 9781646050185 ebook). First published in 2012 as Hormigas rojas by Almadía Ediciones in Oaxaca City, Mexico. 
"It's just men and ants. There's the ants builds their cities, live their lives, have wars, revolutions, until men want them out of the way, and then they go out of the way. That's what we are now—just ants."
—H.G. Wells,
The War of the Worlds (1898; Book 2, Chapter 7, p. 4)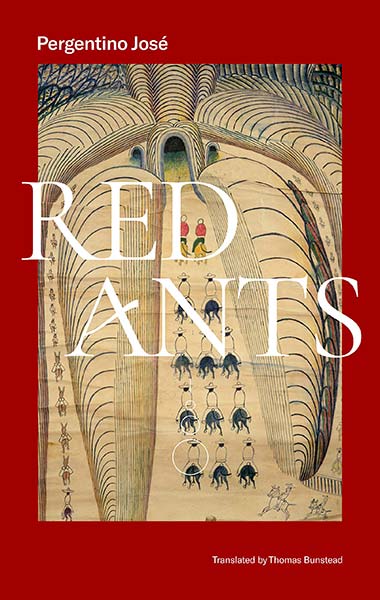 Magical realism meets Greek mythology in this collection of short stories spun as folk tales by Mexican writer Pergentino José from Oaxaca. Red Ants, the first published English translation from the Sierra Zapotec language, came out in Spanish eight years ago in Mexico.
Legends come alive through the imaginative pen of José, one of the Mexico20 authors selected by the Hay Festival in a 2015 project at the London Book Fair to highlight new young voices in Mexican literature.
While Red Ants is arguably a book that resounds far beyond Mexico, Pergentino José grounded it there for good reason. By constructing these stories initially in the Zapotec tone language (which has a large number of dialects and is spoken by only 400,000 people out of a world population of 7.8 billion), he paid homage to this indigenous pre-Columbian civilization of Oaxaca that was invaded by the Aztecs and decimated by the Spanish conquistadors.
That he framed this concept from so many disparate angles is fascinating. Not only did he delve into antiquity for myths, but he also suggested modern evolutionary biology studies of red ant behavior, such as slavemaking tendencies by which a certain species might create a larger workforce by snatching recruits from another.
Here are seventeen tales varying in length from two to fifteen pages, narrated in first person as if being passed down through oral memory. The emotions underlying these restrained portraits of indigenous life echo loudly José's tacit themes of colonialism, family connections, and freedom. The author's leitmotif of nature employs biomimicry as he gives marching orders to different creatures in each story, conscripting red ants, worms, butterflies, squirrels, beetles, fireflies, white vultures, moths, crows, moles, crane flies, bulls, or cockroaches.
While at times in folklore some of these can be symbols of death, at others they may be good omens. In Pergentino José's tales, they can be both—destructive and benevolent. He encapsulates three types of characters in Zapotec society: "commoners, priests, and nobility."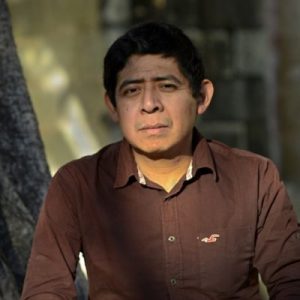 People wait for others who are missing. Characters try to find a way out when there is no exit. Handles turn to dust in worm-eaten doors. Plantation owners interact with those of lesser importance cutting down bamboo to grow coffee. Soldiers come to take people away. Some are in mountainside prison cells. Water flows in many stories. There's a river with rapids.
Widespread sickness keeps recurring and the pox is mentioned. An artist paints bamboo and also depicts the border, with a wall "still not completely built." Mushrooms produce visions during ancient rituals. People walk across bamboo bridges. One character says in Zapotec "the bridge of dreams is broken." Are these waking dreams? Pox-fevered dreams? Hallucinogenic dreams? There are feelings of being pursued and a need to "stay hidden while walking."
When a priestess loses her powers of vision after giving birth, she cannot bond with her baby so she turns into a mountain lion. While this story, "The Priestess on the Mountain," explores the mother/daughter connection, it also brings to mind worker matricide of a colony's queen by various ant, wasp, and bee societies. Ants march single file following a leader's scent until, well, they rise up and do away with the commander.
The idea of ants as humans goes all the way back to the race of the Myrmidons in Greek mythology,  when a plague sent by jealous Hera wiped out the inhabitants of Aegina—until Zeus turned the ants into humans. The island, named after the daughter of a river god, had cliffs surrounding it for protection. In Book 16 of Homer's Iliad, Patroclus "wept warm tears like a dark spring running down some desolate rock face, its shaded currents flowing," as he begged Achilles: ""Let the whole Myrmidon army follow my command." In fact, there's an entire ant subfamily whose name echoes the mythical Myrmidons: Myrmicinae (named by Lepeletier de Saint-Fargeau in 1835).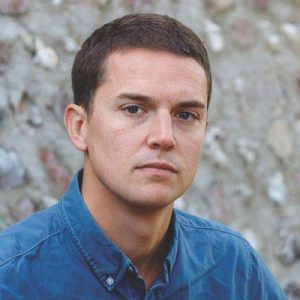 Pergentino José's scenes in Red Ants resonate with such age-old settings. Ants have long been part of folktales around the world, from Japan ("The Dream of Akinosuke") and China ("The Ant and the Grasshopper," adapted into a fable by Aesop) to various native tribes such as the Salish along Puget Sound ("The Story of Ant and Bear") and the Hopi of the American Southwest (whose creation myth  expresses how the Ant People saved them from destruction).
Pergentino José develops his ant images so broadly with figurative language the symbols cross borders, flying around the globe in implicit comparisons. Certainly the color red can symbolize many things, from blood shed during war to iconic military designations. The Workers' and Peasants' Red Army, later known by other names, began in both Russia and China.
Think, for example, of Liu Xiaobo, the Chinese poet unable to collect his Nobel Peace Prize because he was a political prisoner. He wrote about Tiananmen Square in June Fourth Elegies: Poems: 
"Life is priceless
even to an ant" 
The ant metaphor is also reminiscent of the children's song "The Ants Go Marching," which was set to an American Civil War melody "When Johnny Comes Marching Home Again" sung by both sides and based on old Irish folk tunes. The theme of ants trooping and people anxious for loved ones to return takes on poetic meaning in José's stories, couched in such minimalistic sentences as: "Insects, protectors of the earth, shuffled along."
Pergentino José himself perhaps summarizes his imaginative work the best when he writes: "The earth shakes when this many people are in pain." The Zapotecs employed hieroglyphics to record their history, and José's brief stories in a way resemble pictographs. At one point, he speaks of "the red ant and the way it frees the spirits of any person buried underground."
In Red Ants, that's just what Pergentino José has done—freed the spirits of his Zapotec ancestors.
---
Pergentino José is a poet and writer published in both Spanish and the Sierra Zapotec language of his native Mexican village in the Pacific highlands of Oaxaca. He is a member of the Sistema Nacional de Creadores de Arte, the Mexican government's fellowship program for artists and writers. Red Ants is his first book in English, and the very first literary translation into English from Zapotec.
Translator Thomas Bunstead, an editor at the journal In Other Words, is based in East Sussex, Britain. His writing has appeared in The White Review, the Times Literary Supplement (TLS), the Paris Review blog, and the former online journal >kill author, among others.
Publisher: Deep Vellum Publishing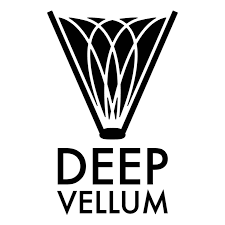 "Bringing the world into conversation through literature" is the motto of Deep Vellum in the historic Deep Ellum neighborhood of Dallas, Texas. It's the only nonprofit indie book publisher in the state. Founded in 2013 by Executive Director and Publisher Will Evans, Deep Vellum began with literature translated into English. Since that time, operations expanded to include four distinct publishing imprints: La Reunion Publishing, Phoneme Media, and A Strange Object, as well as Deep Vellum.
"As of 2020, approximately half of our published books are international works and half are English-original material," with a focus on Dallas writers. You'll find fiction, poetry, nonfiction, and photography. By the end of last year, before COVID-19 hit, Deep Vellum had published ninety-one books from thirty-one languages and fifty countries, and garnered a grant from the National Endowment for the Arts as well as three from the Texas Commission on the Arts and two from the City of Dallas (among others). It's also a literary arts organization and bookstore.
Why is Deep Vellum a nonprofit? "Instead of selecting a book for publication exclusively because of its sales potential, our nonprofit status allows us to choose books for their artistic and social value. We are dedicated to publishing socially engaged literature that fosters cross-cultural dialogue, breaks down barriers between communities, and promotes empathy."
Evans received the 2019 Golden Colophon Award for Paradigm Independent Literary Publishing from CLMP (Community of Literary Magazines and Presses), recognizing that "Will Evans, through his work at Deep Vellum, has championed underrepresented, marginalized, and vital literary voices."
A translator, Evans earned two bachelor's degrees in History and Russian Language from Emory University, as well as an MA in Russian Culture from Duke University. He spent five years working in the music industry.
Christina Rodriguez is general manager of Deep Vellum bookstore, which isn't limited only to books published by Deep Vellum. While the store is closed for the pandemic, she runs a hotline for reading recommendations.
Have a book or translation project you'd like to submit to Deep Vellum? Click here to fill out the submission form for discussion. No agent needed.
Copyright 2020 Woven Tale Press LLC. All Rights Reserved