Enjoy our WTP Spotlights, notable selections featuring artists
and writers from our Woven Tale Press magazine. To read the
issue in full subscribe and you can also register on our site
to enjoy our archive.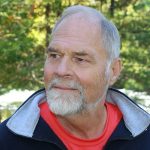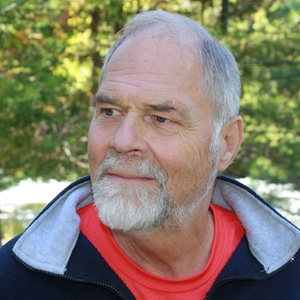 Sydney Lea, a former Pulitzer finalist, founded and for thirteen years edited New England Review. His twentieth book, and his thirteenth collection of poems, Here, appeared from Four Way Books, NY, in 2019. In 2021, Vermont's Green Writers Press will publish Seen from All Sides: Lyric and Everyday Life, his collected newspaper columns from his years as Vermont Poet Laureate (2011–15). His most recent publication is a mock-epic graphic poem, The Exquisite Triumph of Wormboy, in collaboration with former Vermont Cartoonist Laureate James Kochalka.
Sunya
From WTP Vol. VIII #9
The concept of 'nothing' has continued to play a role
in the development of everything from physics
and economics to engineering and computing.
……………….—"The Concept of Zero," Wikipedia
Truth is, I've never caught on to whatever
has numbers in it: I recall the words
of Mr. Dunham, the very best teacher
in my entire high school, or so I was told:
"Let's face it, son, you'll never become
an expert at math." Like I didn't know that…
What in this world did Stephen and Herbie,
the algebra hotshots—what did they see
as they blithely talked their way to X?
But the venerable elm that stood in the courtyard,
fighting with blight all the while I was there—
it held robins and downy fledglings, late
in spring semester: I watched them, rapt.
They too appeared to embody survival.
I could see a tree and some birds, and beyond,
clouds that I squinted at, trying to force
one or the other to resemble something
from my puny life, before they dispersed,
before they drifted to nonexistence.
"Computing, physics, economics"?
Don't ask me a thing. In fact, economics
was the one course I failed in four years of college.
There too, my impressions came through a window
in that fetid classroom, where the smart students thrived.
Back in those days, the beeches on campus
seemed nigh immortal, their barks silk-smooth.
A certain trio of squirrels assembled
in the nearest one to the hall where I sat.
One pair would chase a solitary.
Then they'd rotate, as if they understood
the notion of it from playground tag,
though no twosome ever caught the single.
I observed all this, and assuredly.
What, however, just for one instance,
did that Long Island whiz observe when he challenged
our rail-thin professor? I had one good friend
—he'd later teach law—also taking that class
but he sat as far from me as he could
in that third-story cell, as if he might catch
my ineptitude like an airborne virus.
And now he's gone, like almost half
the students who traveled with me through those places.
At length, we'll all be down to none.
Zero: I'd consider that one easy to grasp.
But it seems no one grasped it until a Hindu
mathematician named Brahmagupta
proved the zero to have null value,
something that he referred to as sunya.
Apparently that indicates
empty of any intrinsic nature,
which itself eludes me. I do know, though,
that the sick elm was hewn just as I left school,
and before I earned my B.A., that beech
had started to scar, its squirrels had vanished.
Click here for more featured work by WTP poets.