Inside the Studio with Hans Schüle
Inside the Studio offers a behind-the-scenes peek into the work environments of WTP artists, as well as insight into their creative process within these resonate spaces. See Hans Schüle's work in WTP Vol. VIII #9.
By Jennifer Nelson, WTP Feature Writer
Twelve years ago, Hans Schüle moved from Berlin to a small village in southern Germany near Lake Constance. There Schüle rebuilt a former machine hall, transforming it into a place where he creates artwork and he and his family live. His spacious studio is located on the home's first floor.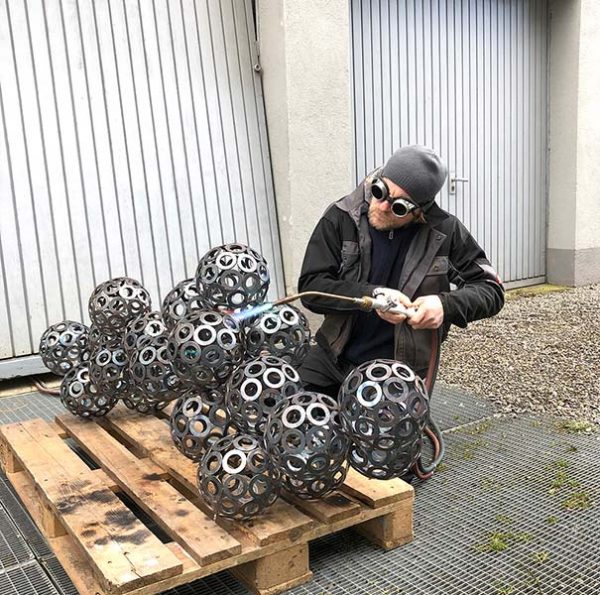 In the summer, he works outside in the yard. A sculptor, he works primarily with his preferred medium, metal. If his studio is too small or does not meet technical requirements for certain projects, he collaborates with nearby companies, where he sometimes uses their workspace. Occasionally, he travels to Berlin to meet contacts and stays in a small apartment.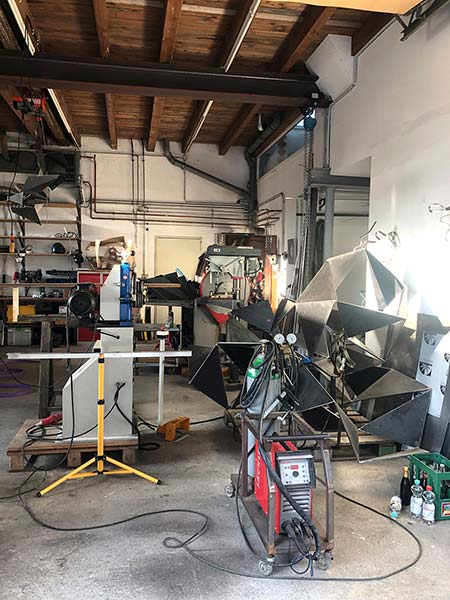 He showcases and stores artwork in several containers on the premises. For bigger sculptures, he uses a depot in an industrial area nearby.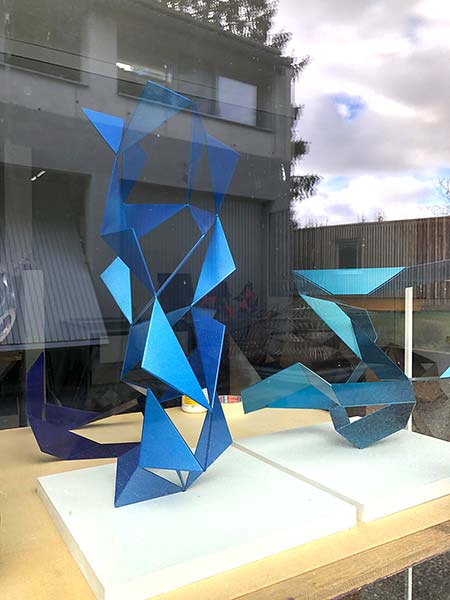 Schule's workday begins early, with paperwork or sketching. If he doesn't have any appointments, he works in the studio until 6 or 7 p.m.
He develops a new series through sketches and small maquettes, often drawing on a series he's recently completed. The next step involves examining the material, as he contemplates what size is possible to create a piece of artwork. In this development process, key considerations are the material's statics and surface. He works on different series simultaneously. "It often happens that along with the realization of a big artwork, series of small-scale sculptures originate," said Schuele. "Sometimes, a single artwork of a series exhibits entirely new features, which then found the beginning of a new series."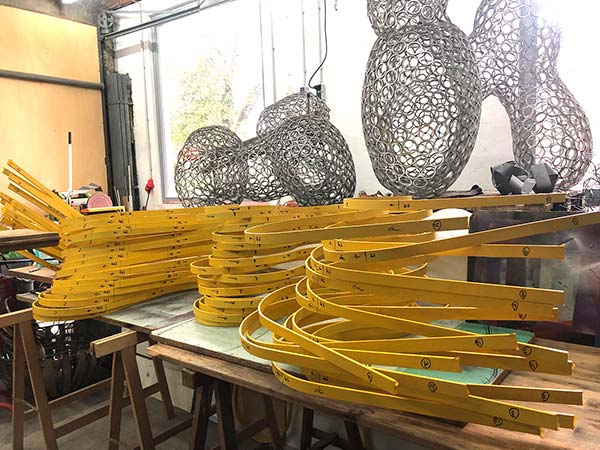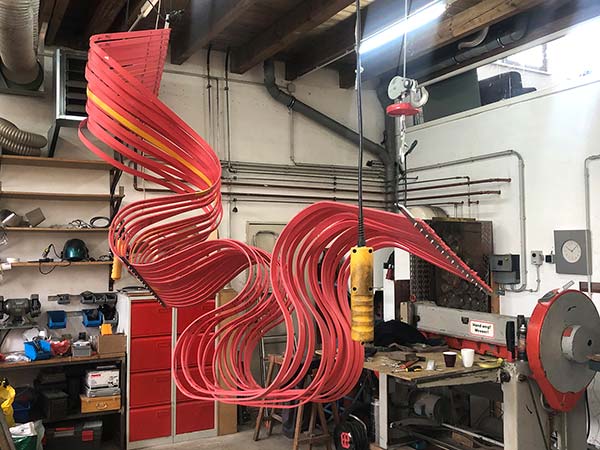 Click here to read more Inside the Studio features.
Copyright 2021 Woven Tale Press LLC. All Rights Reserved