Eye on the Indies:


A Look at Indie Authors and Their Publishers
By Lanie Tankard, Indie Book Review Editor
Novel 11, Book 18 by Dag Solstad, translated by Sverre Lyngstad (New York: New Directions, June 1, 2021; 224 pages; $16.95; ISBN 9780811228268 paperback). First published in Norwegian as Ellevte roman, bok atten by Oktober in Oslo, 1992.
"Rob the average man of his life-illusion
And you rob him also of his happiness…."
—Henrik Ibsen, The Wild Duck (Act V)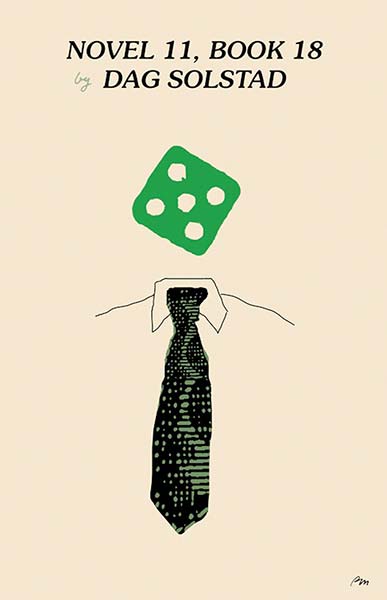 Is life real—or an illusion drawn from stories we tell ourselves? Inventive Norwegian author Dag Stolstad explores that question in the latest English translation of an earlier work: Novel 11, Book 18. He spins this tragicomedy around a play by fellow countryman Henrik Ibsen, The Wild Duck. Directing his characters in a performance of Ibsen's drama, Solstad embeds a metacommentary on their lives into his novel.
Meet Bjørn Hansen, a fifty-year-old tax collector in the silvermining town of Kongsberg founded in 1624 on the Numedalslågen River. Bjørn's lived there as town treasurer for eighteen years now, ever since he left his wife, Tina Korpi, and their two-year-old son, Peter, back in Oslo—only forty-five miles away.
In search of adventure at age thirty-two, he'd followed his lover, Turid Lammers, to her hometown at the edge of the Numedal Valley with its farmlands and frozen lakes. Deep dark spruce forests. Icicles hanging all over the place. Bjørn's been on his own for four years though, ever since the local drama group staged that damn Ibsen play he'd recommended and Turid showed him up in her acting. How dare she? Have you noticed, too, how Turid's charms have faded? Bjørn sure has. She just isn't the woman he desires any longer. (Hmmm, Solstad makes no mention of Bjørn looking in the mirror at his own image.)
Still, Bjørn waited two years before leaving Turid. Tina back in Oslo doesn't seem to come into Bjørn's thoughts, but Solstad won't let readers forget: "He had abandoned his wife and small child." Solstad repeats that sentence again and again and again, hammering home the accusation like a cudgel, yet Bjørn feels neither the bludgeoning nor any guilt. Or does he? Perhaps Solstad is echoing Bjørn's subconscious rumblings, which Bjørn quickly flings aside to maintain a happy illusion of his life.
He's lonely though, no doubt about it. Oh sure, he has his Sunday walks with Herman Busk, the town's singing dentist, when they talk about literature. Bjørn prides himself on being one of the few Norwegians to own a copy of Nobel Prize-winning author Camilo José Cela's existential novel The Family of Pascual Duarte. Solstad grants Bjørn four whole pages to brag about that. Hmpf, Bjørn doubts his friend has ever heard of Cela, but no matter—once a month his wife, Berit, has Bjørn over for a Sunday lunch with the Busk family, a roast. And a most delicious roast at that.
Bjørn's about to turn fifty. His teeth hurt and he has stomach pains. Oh, and has Solstad mentioned that his protagonist is almost fifty? Solstad tries to make sure the reader remembers. Such repetition, however, is part of Solstad's method, assisting him in developing his main character's interior speech. Readers may not especially like Bjørn, but Solstad wants to make sure they understand him. After all, "this godless tax collector in a Norwegian provincial town towards the end of the twentieth century" reads Søren Kierkegaard, for god's sake! Specifically: The Concept of Dread. Solstad peppers the story with literary titles as clues to what makes Bjørn tick—in this case, trepidation about what his protagonist fears. The approach also deepens Solstad's creation by clarifying the novel's framework.
The plot starts to turn when Bjørn finally does turn fifty, and those stomach pains don't go away. He makes an appointment with Dr. Schiotz (wink!), who after much testing tells Bjørn there's nothing wrong with him. By that time, Bjørn realizes the doctor is a drug addict. The two concoct a plan, which gets complicated when Bjørn finds out his son is coming to study at Kongsberg Engineering College and wants to live with him. Bjørn hasn't seen his offspring in six years. Peter Korpi Hansen is now twenty, just out of the army. As the father awaits his son's arrival at the train station, Bjørn wonders if he'll even recognize Peter.
Solstad is at his wittiest painting a word portrait of two generations (and society as a whole) through the father's inner monologue. Readers see through the protagonist's eyes. Bjørn observes Peter's "label-laden wardrobe," comparing himself at that age to his son. Turns out Kierkegaard was right. Dread does indeed seem to be what Bjørn often feels: "Strange to sit like this, in a family idyll, with an almost totally unknown young stranger, but one he knew was his own son."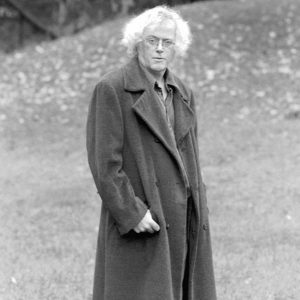 The father makes a lot of presumptions about what's going on in Peter's life: "There was something about his son that inspired dislike." His voice is too loud and he speaks over people's heads, thinks Bjørn, but here he is, on the threshold of life with two possible fields of study—optics versus media. Opting for becoming an optician, Peter is determined to create "a truly astonishing spectacle frame."
When Peter goes home to Oslo for Christmas, Bjørn heads to Vilnius, capital of Lithuania—the former Soviet republic having declared its independence. As a tax collector, Bjørn's a delegate with other municipal civil servants teaching democracy, and they are a hit. The Lithuanians idolize the Norwegians and love Bjørn's watch.
Here's where the plan he'd worked out with Dr. Schiotz begins. While in Vilnius, Bjørn heads to a hospital to see Dr. Lustinvas, paying him $10,000 in cash. Weeks later, Bjørn leaves—in a wheelchair for the rest of his life pretending he'd been in a car crash. It's his big rebellion. He doesn't even know why he did it. And frankly, neither does the reader. Is it an illusion, or real life?
This father/son relationship is reminiscent of the one Solstad created in Armand V, where he utilized a Greek myth to explore the concept of democracy. Here in Novel 11, Book 18, he gradually weaves the familial connection into a consideration of the welfare state. Armand V seems more successful, but it did come out fourteen years later, with a few other books in between, thus giving Solstad's writing voice opportunity to develop.
Still, Novel 11, Book 18 spotlights its heuristic underpinnings through the various works the protagonist reads, particularly Ibsen's symbolic play The Wild Duck. Bjørn can see only what his thoughts show him. As he plays his surreal game of Truth or Consequences, blatantly exhibiting confirmation bias, he's left living an illusion—a 3D pun as a joke.
Meanwhile Dag Solstad has an intellectual ball behind the scenes commenting on our life and times.
---
Dag Solstad is a Norwegian author with well over two dozen books published, translated into more than thirty languages—although only a handful into English thus far. Solstad's 2018 novel Armand V, which I reviewed for World Literature Today, won the 2006 Brage Prize from the Norwegian Book Prize Foundation. Solstad also garnered the 1989 Nordic Council Literature Prize for his novel Roman 1987. He is the only writer to win the Norwegian Critics Prize for Literature three times: 1999 (for T. Singer), 1992 (for the book under review when it was first published as Ellevte roman, bok atten), and 1969 (for Irr! Grønt!).
His work includes novels, stories, plays, and nonfiction. He coauthored five analytical reporting books on FIFA World Cups (1982, 1986, 1990, 1994, and 1998) with Jon Michelet.
Translator Sverre Lyngstad was Distinguished Professor Emeritus of English and Comparative Literature at New Jersey Institute of Technology at the time of his death in 2011. The King of Norway honored Lyngstad with the St. Olav Medal as well as the Knight's Cross First Class, of the Royal Norwegian Order of Merit.
Publisher: New Directions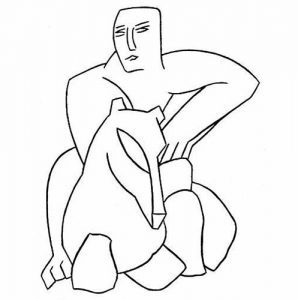 James Laughlin (1914–1997) founded New Directions in 1936 as a twenty-two-year-old Harvard sophomore working out of his aunt's cottage in Connecticut. Before entering Harvard, Laughlin had studied at the Choate School with Dudley Fitts. When on leave from Harvard in Europe, he studied with Gertrude Stein in France and then ran into Ezra Pound in Italy. Pound gave him private tutoring lessons but after reading Laughlin's poems for months, he "ruled them hopeless," Laughlin recalled in a Poetry Foundation article. So Laughlin sought career advice from the poet, who suggested he finish college and become a publisher.
Consequently Laughlin began New Directions with his own money from his father (a Pittsburgh steelmaker), "publishing quality works with little regard to their chances for commercial success," according to the Poetry Foundation. He began with the first annual anthology of experimental writing, New Directions in Prose & Poetry, followed by plays, novels, and poetry collections.
Laughlin's own poetry has been published in a number of books, including Phantoms and Country Roads. In 1954, the Academy of American Poets created the James Laughlin Award "to recognize and support a second book of poetry forthcoming in the next calendar year." Laughlin received the 1992 National Book Foundation Medal for Distinguished Contribution to American Letters.
Barbara Epler, president of New Directions, began as an editorial assistant there after graduating from Harvard in 1984. She moved up  to associate editor, editor, senior editor, managing editor, editor-in-chief, vice president, publisher, and ultimately president in 2011. Epler received the 2017 Friedrich Ulfers Prize from the Festival Neue Literatur, the 2016 Ottaway Award for the Promotion of International Literature from Words without Borders, and the 2015 Editor's Prize from Poets & Writers. She has served as a judge for the PEN/Heim Translation Fund Awards.
Laurie Callahan, executive vice president of New Directions, moved to New York City after graduation from the former Western College for Women in Oxford, Ohio.
Declan Spring is vice president, senior editor, and director of foreign rights at New Directions. He holds an MA in English from New York University.
New Directions does not accept unsolicited manuscripts, but "will make an effort to answer all brief queries." The submissions policy is on the website.
Click here to read more Eye on the Indies features.
Copyright 2021 Woven Tale Press LLC. All Rights Reserved