Enjoy our WTP Spotlights, notable selections featuring artists
and writers from our Woven Tale Press magazine. To read the
issue in full subscribe and you can also register on our site
to enjoy our archive.
Daniel Featherstone serves as the Art Director at Polo Ralph Lauren and the Director of Men's and Women's Graphics at Nautica. His early photography practice was fostered by the legendary Bill Cunningham, capturing icons of midtown Manhattan. His street photography has been featured in New York Magazine, The New Yorker, Town & Country, Il Fotografo, and American Photography. He has received recognition from Pulitzer Prize-winning art critic, Jerry Saltz, and former Editor-in-Chief of LIFE Magazine, Bill Shapiro. He is also the recipient of the 2020 Golden Cube Award. Featherstone lives and works in New York City.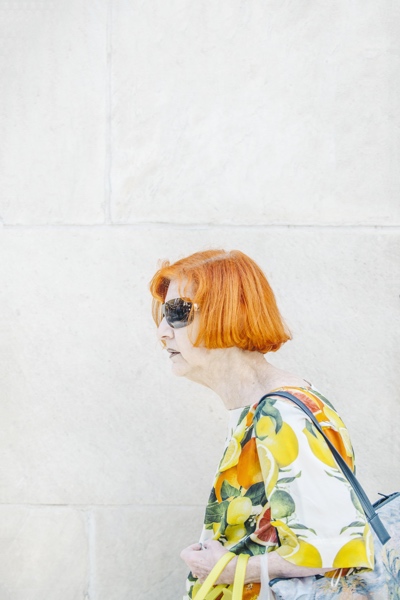 Untitled 2
archival pigment print
dimensions vary
See his work in WTP Vol. IX #8
"During the '80s I was a graffiti writer in England and used a cheap film camera for documenting my work. I later became a graphic designer and art director where having a camera just became an essential tool. I started a collection of abstractions and other simplifications which created the foundation of my style.
"New York is a transient hub of such diversity, it's an essential place for street photographers of all backgrounds. The characters that I interact with range from the plastic surgery aristocracy to naïve tourists to the underprivileged homeless; they are all present. I find for the most part, the people I shoot are usually oblivious to me which makes for a much more serendipitous moment. You can usually find me at a famous spot, upper midtown on 57th Street and 5th Avenue."
Image courtesy of the artist and Garvey|Simon Gallery
Click here to see more featured work by WTP artists.