Enjoy our WTP Spotlights, notable selections featuring artists
and writers from our Woven Tale Press magazine. To read the
issue in full subscribe and you can also register on our site
to enjoy our archive.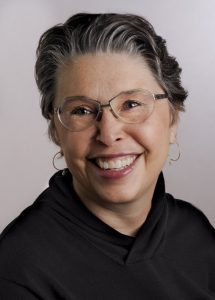 Noble Golden was raised near Chicago and has lived in Seattle since 1991. She was introduced to weaving in San Miguel de Allende, Mexico, during her teenage years. She went on to study textiles with Trude Guermonprez and earned her BFA from the California College of Arts and Crafts in 1975. Golden has been working with paper as her medium for forty years. She has been exhibited nationally and her work is in many private and corporate collections. Golden has been published in 500 Paper Objects, Fiber Arts Now, and Northwest Designer Craftsmen catalogs, of which she an active member. She is represented by Clarke & Clarke Art+Artifacts on Mercer Island.
---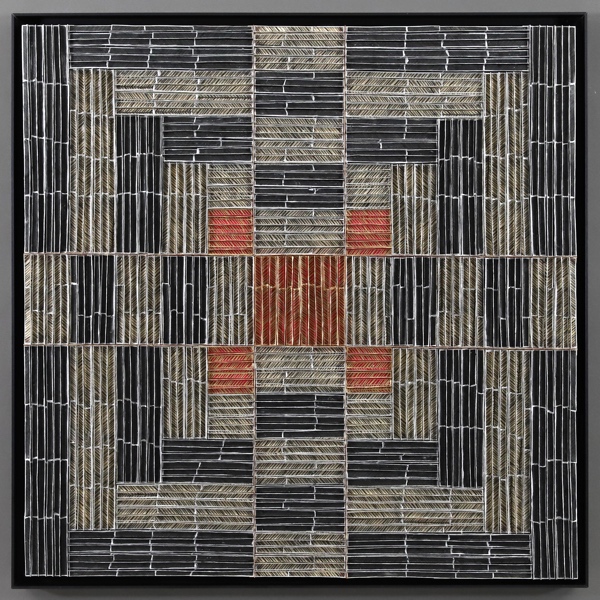 Checkmate
paper, encaustic, silver, and gold leaf ink
24" x 24" x 1"
See her work in WTP Vol. XI #3
"I create elegant, minimal, composed works often based on universal textile patterns. For many years I wove using paper as my medium. The weavings were adorned with beads and metallic threads, adding further texture and complexity.  My continued interest in working with paper has led me past traditional weaving. I still am working with paper, but am now dipping it in wax and gilding the edges with gold, copper, and silver leaf inks. The strips are folded and layered for structure.The folded, gilded structures allow me to play with light more effectively. The work shimmers with quiet energy."
Click here to see more featured work by WTP artists.