Enjoy our WTP Spotlights, notable selections featuring artists
and writers from our Woven Tale Press magazine. To read the
issue in full subscribe and you can also register on our site
to enjoy our archive.
Jennifer Lynch is an artist, printmaker, and educator based in Santa Fe, NM. Highly versed in various mediums of printmaking, including etching, lithography, woodcut, and monotype, she specializes in photopolymer viscosity etching. Recent exhibitions include a group exhibition at the Albuquerque Museum in 2022, and a solo exhibition at the Taos Art Museum in 2019. Lynch's master printmaking work was featured in the Printers Proof exhibition at the Albuquerque Museum and included collaborations with Larry Bell, Ron Cooper, Ron Davis, Guy Dill, Charles Christopher Hill, Ken Price, and Charles Strong. In 1999, the artist launched Lynch Pin Press. She is represented by the Richard Levy Gallery in Albuquerque, New Mexico.
---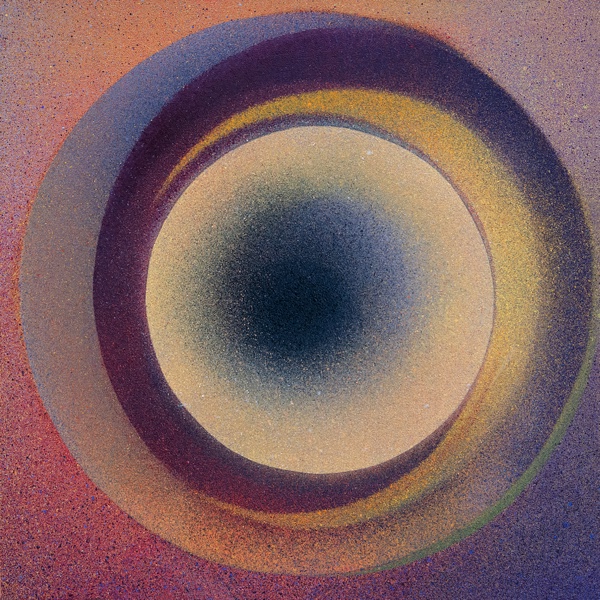 Sabine
ink on panel
12" x 12" x 1 3/5"
Courtesy of the Richard Levy Gallery
See her work in WTP Vol. XI #3
"The minuscule, microscopic and the macroscopic dynamics of natural forces drive me… Color and pattern are my metaphors for natural rhythms and nature's underlying mysteries."
Lynch paints like a printmaker, using stencils, masks and rollers, and printmaking inks as her medium. Drawings on mylar are fractured and turned into photopolymer etching plates which are printed as variations. The matrix from the prints are translated onto large panels which are reworked. Lynch's large diffused paintings are made by splattering printers inks onto canvases while using stencils to interfere and build composition. By using proprietary interference inks, Lynch's diffused paintings appear to be lit from within. The overspray from making the large canvas works is the foundation of her smaller panels. The title of her paintings are names of asteroids and latin names of wildflowers.
Click here to see more featured work by WTP artists.