Winter 2018 Highlights
By Emily Nimptsch, WTP Art Correspondent
Four times a year, WTP art correspondents from around the country will report back on the previous season, with images from exhibitions you otherwise might have missed, and their own insights into these varied venues.
Can history ever truly be put to bed? Is it firmly in the past or actively influencing our present experience? This winter, several Los Angeles-based art galleries and museums presented exhibitions which urged visitors to reexamine and reconsider the art historical tradition in hopes of better understanding our modern reality. While these contemplative presentations ranged from the intimate to the grand and encyclopedic, they all embraced this spirit of retrospection with candor and ingenuity.
In Little Tokyo, Zoe Leonard: Survey at The Geffen Contemporary at MOCA marked this celebrated New York-centric photographer, sculptor, and installation artist's first large-scale museum retrospective. Spanning three decades of Leonard's oeuvre, this comprehensive collection expertly expounded on a range of poignant and surprisingly timeless themes, including gender identity, sexuality, and migration.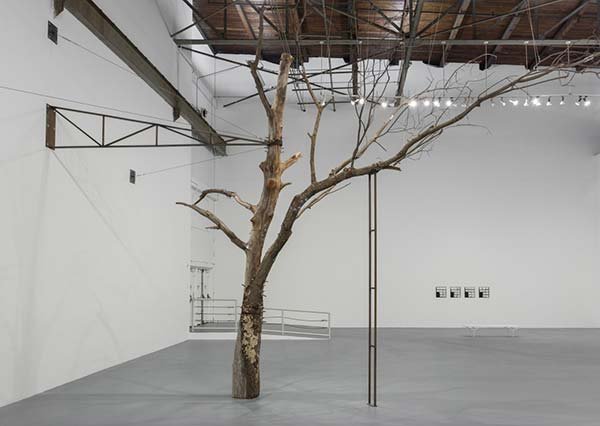 While her name may be synonymous with intimate and engaging celebrity portraits often found in the glossy pages of Vanity Fair, American photographer Annie Leibovitz's rarely seen early work is currently on display at Hauser +Wirth Los Angeles in Annie Leibovitz: The Early Years, 1970–1983: Archive Project No. 1. Here, the artist's Rolling Stone assignments from the 1970s are presented alongside her portraits of her personal heroes, including Andy Warhol, Richard Avedon, Ansel Adams, and Henri Cartier-Bresson.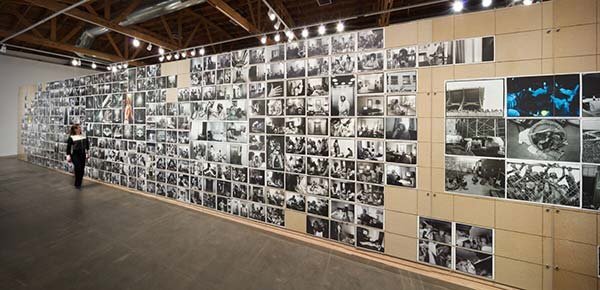 Over in Culver City, at Anat Ebgi, groundbreaking Paraguayan artist Faith Wilding exhibited several vibrantly hued watercolors from the 1980s in concert with recent works of the same medium and aesthetic. Both the contemporary and older pieces in this Scriptorium Revisited exhibition pay homage to the artist's long-standing belief in an ecofeminist mythology, with countless references to twelfth-century German abbess, mystic, philosopher, poet, and composer Hildegard von Bingen. Here the viewer is transported into a medieval illuminated manuscript rife with ornate designs and swirling botanicals.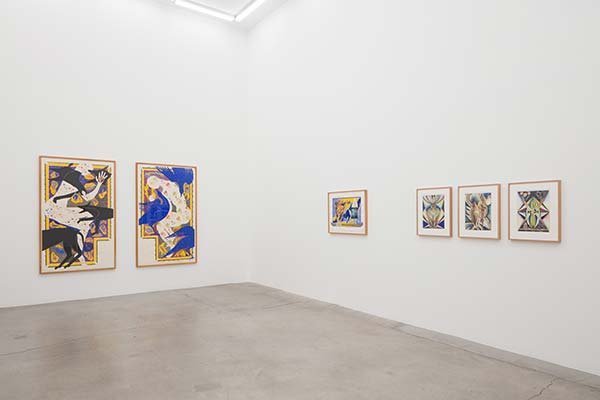 In Brooklyn-based photographer Lucas Blalock's solo museum debut, An Enormous Oar at the Institute of Contemporary Art, Los Angeles, this celebrated emerging artist employed both traditional and digital techniques to capture absurd, sexualized images of everyday objects. Comprised of over twenty portraits, still-lifes, and domestic scenes from the last five years, Blalock's oeuvre here brilliantly reimagined the surrealist tradition of the 1920s.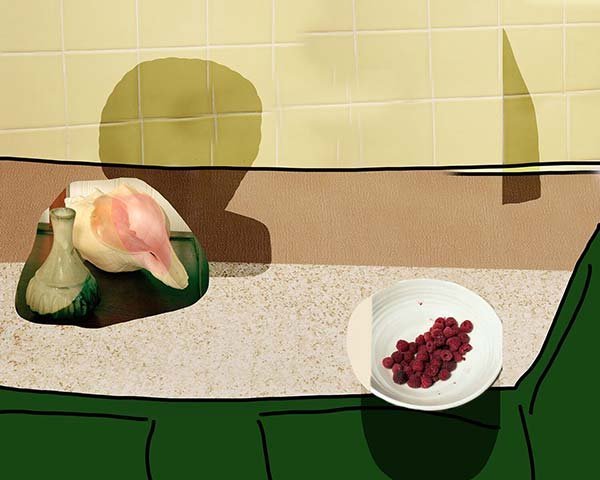 Known for updating the gestural Abstract-Expressionist paintings of the mid-twentieth century with modern acrylic and spray paint, German artist André Butzer's vivid and monumental abstracted portraits in Goethe komischer Mann at Nino Mier Gallery look to the past with a wicked sense of humor. In the exhibition's titular centerpiece, the artist pokes fun at eighteenth-century German writer and statesman Johann Wolfgang von Goethe with an entirely unexpected crass joke.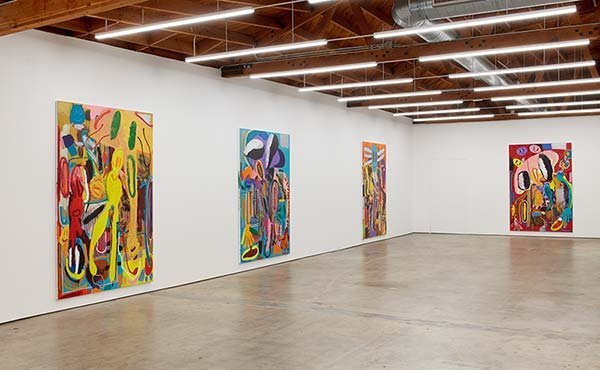 If you are interested in becoming an art correspondent for WTP, please inquire at wtp@thewoventalepress.net
Copyright 2019 Woven Tale Press LLC. All Rights Reserved.