Enjoy our WTP Spotlights, notable selections featuring artists
and writers from our Woven Tale Press magazine. To read the
issue in full subscribe and you can also register on our site
to enjoy our archive.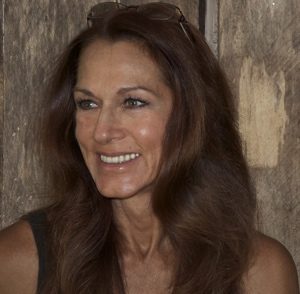 As a self-taught artist, Cher Pruys's dedication and talent has seen her work juried in 127 International exhibits, as well as exhibits in numerous non-juried shows. She has won 139 awards for her work at the International Juried Exhibits; shown her work in fourteen solo exhibitions in Canada; participated in 112 group exhibitions throughout Canada and the United States, as well as international online exhibitions. Her works have found a permanent home in numerous private and public collections worldwide.
Pruys was the recipient of The Aviation Week & Space Technology Award Best of the Best, and the ASAA Award of Distinction for the best painting in the ASAA International Space & Technology Exhibit & Competition, consecutively for two years.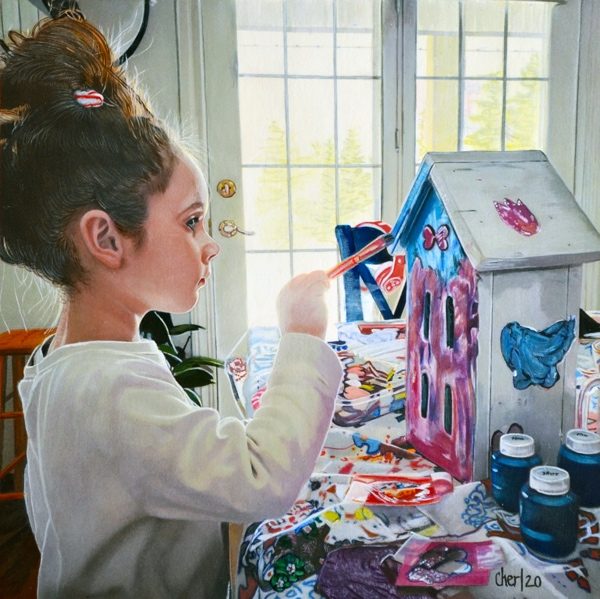 The Artist
acrylic on 300LB Hot Press
9" x 9"
See her work in WTP Vol. IX #5
By age three, Pruys was seldom found without a drawing tool in hand. She worked in pencil, charcoal, and ink over the years, until she picked up a paintbrush at the age of thirty-five. Beginning with oil paints, she found her chosen mediums in acrylic, watercolor, and gouache. "To take my inner visions with my hands and create a work of art for you, the viewer, that is the ultimate in self expression." Pruys is also an avid fused-glass artist, and a certified teacher of piano and guitar.
Click here to see more featured work by WTP artists.