Inside the Studio with Howard Hersh
Inside the Studio offers a behind-the-scenes peek into the work environments of WTP artists, as well as insight into their creative process within these resonate spaces. See Howard Hersh's work in WTP Vol. IX #2.
By Jennifer Nelson, WTP Feature Writer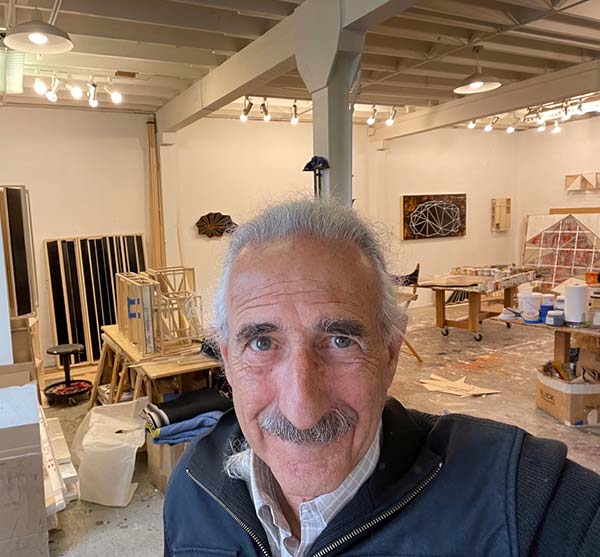 For decades, the Hunters Point Naval Shipyard in San Francisco repaired and serviced ships critical to military operations in World War II, and after the war, decontaminated ships. Now, the decommissioned shipyard is home to more than 250 artists, including Howard Hersh, an abstract painter.
Hersh creates artwork in an old barrack with no running water or insulation in an outer building of the former shipyard. Normally, the Hunters Point Shipyard Artists (HPSA), a community of artists, offers two open studio events annually in which artists' studios are open to the public. Thousands of visitors come each time. This pandemic year was an exception.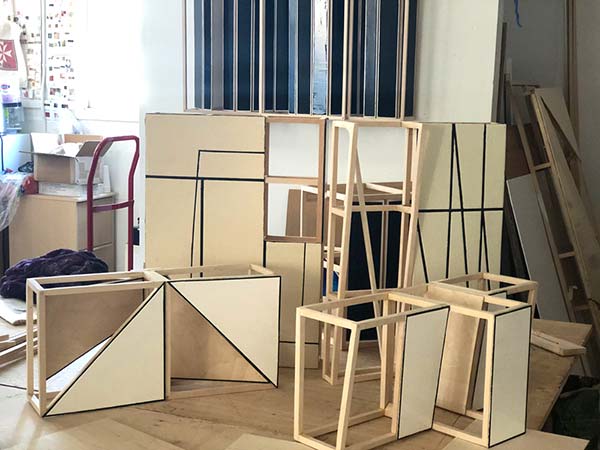 Fourteen years ago, he assumed a friend's old lease on the studio at the former shipyard, which made it affordable, allowing him to experiment and not be driven by commercial interests. He derives great pleasure in coming to work every day to paint in his 850-foot studio that has a view overlooking San Francisco Bay and the drydock—his studio is his muse. For over thirty-five years, from beginning in a basement to a 2,200-square-foot space with high ceilings and now a studio in an old shipyard, Hersh believes a dedicated space is critical to creativity. "When I walk in the front door, it's like putting the needle down on the record."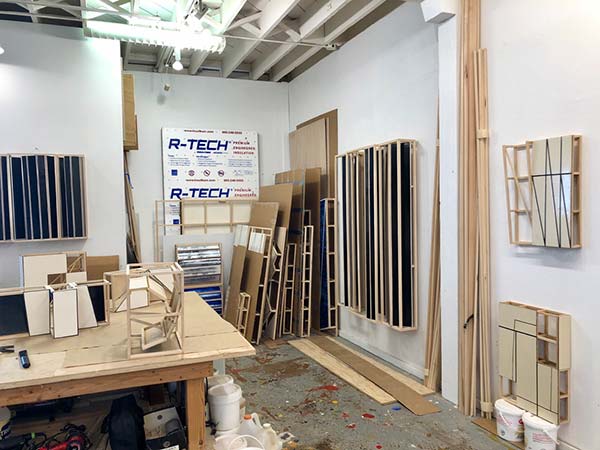 To Hersh, an artist's studio is like a laboratory, where ideas and actions intersect. "Mine is large and funky enough to accommodate almost anything I need to be able to create my art," says Hersh. "Woodworking, wax pouring, storage, or working on multiple pieces, there are no physical limitations that would affect my creativity."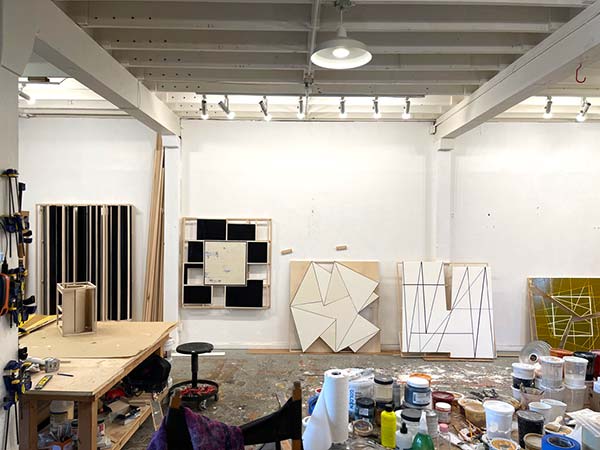 Hersh's workday is driven by one simple concept: just show up. In the morning when he arrives at his studio, his eye goes directly to the piece he was working on the day before. He sees this as a continuous thread to his process. He's never in a rush to get work out the door because determining when a piece is done can take days, or even months. He also feels it's important to have a schedule that allows for quality time with his wife and friends and being out in nature. This means taking weekends off from work.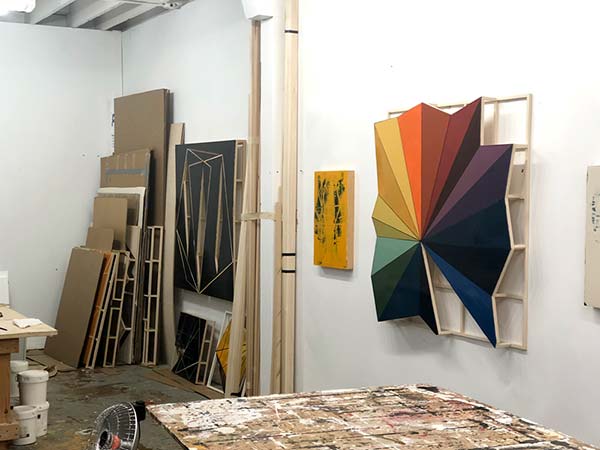 At the studio, Hersh works on one piece at a time. Nevertheless, he tries to have two pieces in progress simultaneously, which allows for drying time. Usually, a one-dimensional piece will be in the woodworking stage and the other, a 2-D painting. New work is built upon ideas and techniques of previous work. This means that ideas and inspirations for new work are not totally unique to each piece. "That's not to say that my work never makes leaps," says Hersh. "That can happen, but it's part of a natural flow that occurs on its own."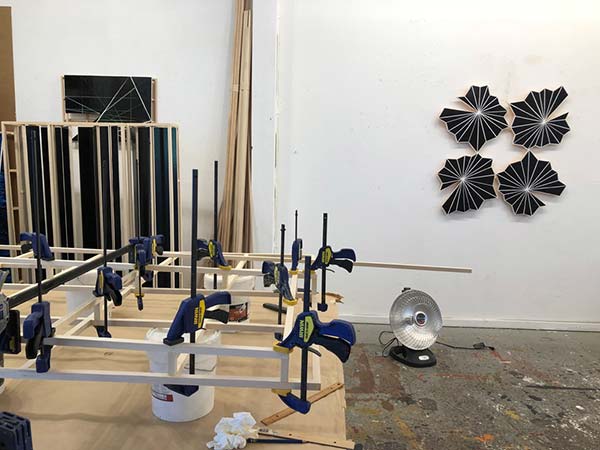 Hersh feels fortunate to have participated in two residency programs, which greatly impacted his artwork. At the Golden Paint Foundation in upstate New York, he learned techniques and applications of acrylic paint. At Local Language, a fabrication, design, and print workshop in Oakland, he perfected print and drawing techniques, which he's used in various installation projects.
In closing, Hersh advises that other artists do what they love: "where there is the will, there will be a way." And vital to that process is the artist's studio.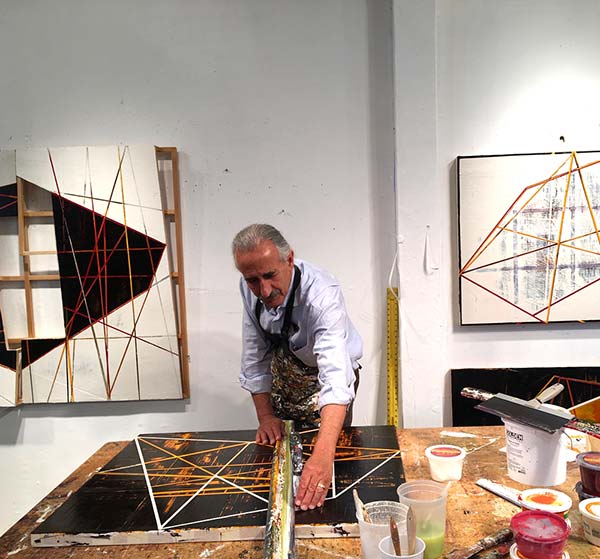 Click here to read more Inside the Studio features.
Copyright 2021 Woven Tale Press LLC. All Rights Reserved