Enjoy our WTP Spotlights, notable selections featuring artists
and writers from our Woven Tale Press magazine. To read the
issue in full subscribe and you can also register on our site
to enjoy our archive.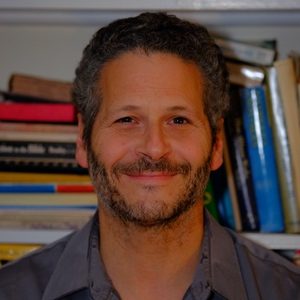 Paul Hostovsky's most recent book is Deaf & Blind (Main Street Rag, 2020). His poems have won a Pushcart Prize, two Best of the Net Awards, and the FutureCycle Poetry Book Prize. Versions of "Emu" and "The New Criticism" were previously published in Bending the Notes (Main Street Rag, 2008) and Seems, #49, respectively. He works in Boston as a sign language interpreter.
Emu
From WTP Vol. IX #5
I dreamed you the emu at the zoo.
The sign said you bit, but you blinked
so sadly. You had
no hands. You looked
flabbergasted to be there.
Speechless for the first time in your life.
You could only cock your head in that birdlike way
and bite the wire mesh with your beak, but I knew
the word you were trying to say
was mistake
But there was no mistake.
After all, this was my dream,
and I wasn't having any of your biting
supercilious
inventory-taking editorial
in my dream.
Then I moved on
with my fistful of corn
to the fallow deer
who are always more timid
than hungry.
Click here for more featured work by WTP poets.