Eye on the Indies:


A Look at Indie Authors and Their Publishers
By Lanie Tankard, Indie Book Review Editor
The Vanished Collection by Pauline Baer de Perignon, translated by Natasha Lehrer (New York: New Vessel Press, January 11, 2022; 256 pp.; $17.95 paperback, $12.95 ebook; ISBN 9781939931986).
"Every canvas is a journey all its own."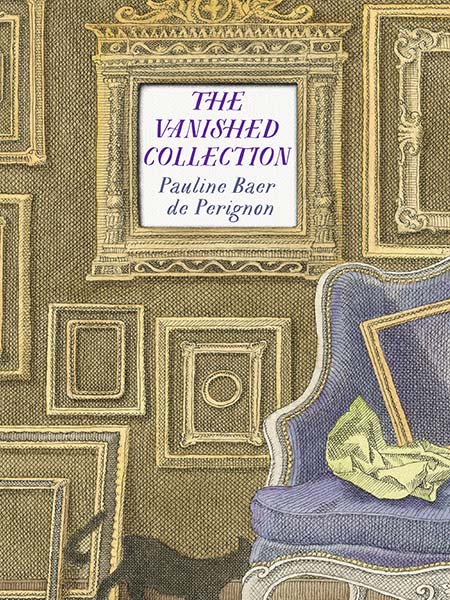 Renowned art collector and banker Jules Strauss lived in Nazi-occupied Paris during World War II. How did a Jewish man and his wife manage to stay when others were forced out and sent to death camps? And what happened to all his paintings? Several generations later, his great granddaughter is determined to find the answers, as well as the canvases.
Pauline Baer de Perignon takes up the quest in 2014 after her paternal cousin Andrew Strauss drops a hint that certain art sales by Jules Strauss seemed "shady." Had the Nazis somehow robbed their great grandfather? He would certainly not be the only one.
According to a Washington Post opinion column by Stuart Eizenstat, more than 100,000 paintings taken from Jewish people by the Nazis were still missing in 2019—despite a 1943 London Declaration by the Allies, as well as the Terezin Declaration of 2009 by forty-six countries, which strengthened earlier principles. Broadening the "meaning of confiscated art," Eizenstat notes, would "include 'forced sales and sales under duress' for Jewish families desperately needing money to escape Nazi Germany." The Holocaust Art Restitution Project, created in 1997 in Washington, DC, documents cultural property losses and conducts historical research.
In The Vanished Collection, Baer de Perignon details her own lengthy research on the provenance of her great grandfather's paintings while she tries to determine their current locations and ownership. As Agatha Christie's Belgian detective Hercule Poirot put it in The Murder of Roger Ackroyd: "Understand this, I mean to arrive at the truth."
Baer de Perignon's book debut blends in genealogical research as she gradually becomes acquainted with relatives she never knew—both living and dead. These relationships prove a bit difficult to follow, despite the inclusion of an illustrated family tree at the beginning of the volume. Her father, who died when she was twenty, didn't speak much about his grandparents. Baer de Perignon braids various story strands together, fashioning them into a poignant memoir. While the book might have benefited from a few more drafts, it's a fascinating tale.
Her father's sister proves to be a fountain of information, but Baer de Perignon must extract it one factoid at a time from her aging Aunt Nadine. Fortunately Baer de Perignon runs into a few "eagle-eyed art historians" along the way. It doesn't hurt that her husband loves history and genealogy either, for he bolsters her flagging spirits as the hunt goes on…and on…and on.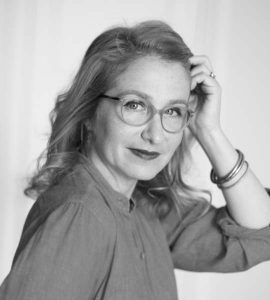 She admits she's a novice at this type of work, driven by a determination to seek justice. Her method? "I had no method." To ascertain what drove the decisions of her great grandfather, who had died seventy years earlier, Baer de Perignon tries to embody his thought processes by studying his photo. Why had Jules Strauss bought and sold certain pictures? Were those sales driven by fluctuating financial situations, or simply ever-changing aesthetic tastes? She interviews descendants of well-known collectors from the Holocaust.
Even more revealing is the discovery that her great grandmother had filed a declaration of painting theft with the Paris police after her husband's death. Why had so many of her relatives chosen to forget? "Had we actively decided to put our heads in the sand to avoid the truth?" She cites Sigmund Freud, who called the "putting aside" of painful memories "a defense mechanism consisting of a refusal by the subject to recognize the reality of a traumatizing perception." In addition, she notices "the women in my family have always remained in the shadows, their qualities often ignored."
In such ways, The Vanished Collection becomes a psychological journey of self-discovery. Yet it's also a detective story, a mystery, ancestry research, World War II intrigue, and insights into the art world. Baer de Perignon's descriptions of days spent in the research rooms of the Musée d'Orsay and the Louvre are captivating, particularly her encounters with an omnipresent enigmatic gentleman who glares at her the whole time she's there.
Next she travels, "full of enthusiasm but woefully ill-prepared," to the German Federal Archives in Koblenz to examine Nazi documents and photos of paintings confiscated from emptied apartments under Möbel-Aktion or M-Action (Furniture Action) by the Nazis. There, to her chagrin, she finds the catalog in German, the archives not yet digitized, and the librarian barely speaking English—and she keeps running into the word unbekannt (unknown).
Baer de Perignon discovers her great grandfather had searched out just the right frame to enhance each painting in his collection, and also donated a number of frames to museums. She realizes Jules Strauss was behind what the art world called "the new taste at the Louvre," or frames corresponding to the period of a painting.
A chance encounter with Patrick Modiano, who won the 2014 Nobel Prize for Literature, offers Baer de Perignon understanding and support from a writer whose works centered around "memory, oblivion, identity, and guilt," often based on the German occupation of France during the Second World War. Modiano is able to tell Baer de Perignon the name of the Gestapo agent who moved into her great grandfather's apartment in 1940.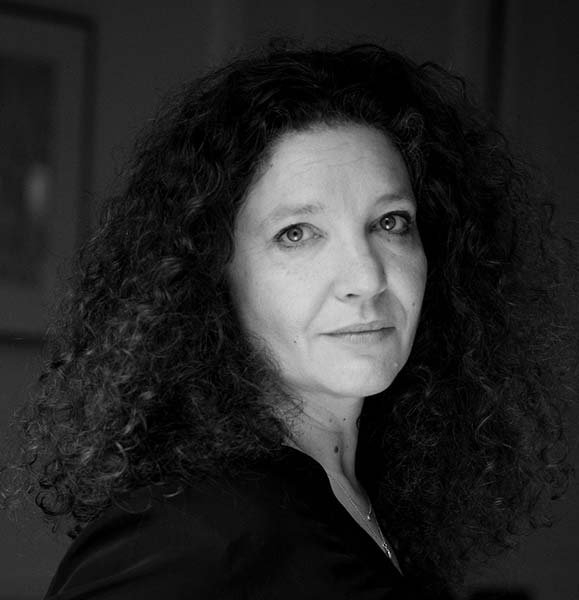 She senses her dual quest for the purloined paintings as well as her ancestry is actually a pursuit of her own identity, which is what motivated Modiano in his writing about the same era via historical consciousness. French feminist writer Hélène Cixous embarked on a similar journey, detailed in her memoir Osnabrück Station to Jerusalem (which I reviewed for The Woven Tale Press last year).
Baer de Perignon ponders her religion, poking at the meaning of the term assimilated Jews. Her father converted to Catholicism in 1940. Her first marriage, which ended in divorce, was to a nonpracticing Jew, and she is now married to a practicing Catholic. She confronts the question: "Is it possible to entirely escape one's origins?"
Her "struggle for justice" ultimately results in a meeting at a Dresden museum, where hangs Portrait of a Lady as Pomona by seventeenth-century French portrait painter Nicholas de Largillière. She brings documentation showing the portrait is from the collection of Jules Strauss. The museum wants to keep the painting, trying to force Baer de Perignon to sell the painting back to them right after they give it to her. "Restitution is a way of acknowledging persecution" she believes, however. She beseeches ambassadors for assistance in what's labeled a political decision—spurred on by the passage of time and the urge to get the paintings back during the lifetimes of her aging relatives.
One day in 2021, seven years after Baer de Perignon began her search, a German truck drives up to her Paris apartment building. Two men unload Portrait of a Lady as Pomona. The painting is too large for the elevator, so they carry it up the stairs and hang it on the wall with secure hooks. Everyone must wear a mask due to COVID-19 precautions. At long last, one of her great grandfather's paintings has come home to France. Baer de Perignon writes: "Ancestral love has the strange and marvelous power of uniting people who have little else in common."
Recent news reports indicate the painting will be auctioned in Sotheby's Master Paintings Sale on January 27, 2022, and the proceeds divided among twenty heirs of Jules Strauss.
The Vanished Collection reveals the vast amount of steadfast tracking it took to achieve atonement for one family—and, in the journey, deeper self-understanding for its author.
---
Pauline Baer de Perignon is a French writer living in Paris. She graduated from Oxford University in Comparative Literature and studied the art of screenplay at La Fémis, the French state film school under the Ministry of Culture and Communication. As a literary director in the audiovisual sector, she read and coauthored scripts and led writing workshops. 
Translator Natasha Lehrer, based in France, shared the 2016 Scott Moncrieff Prize from the Society of Authors with Cécile Menon for their cotranslation of Nathalie Léger's Suite for Barbara Loden. She also shared a 2016 Rockower Award from the American Jewish Press Association as part of a team reporting on "Europe Through the Lens of Anti-Semitism" for Hadassah Magazine. Among her book translations is The Last Days of Ellis Island by Gaëlle Josse, which I reviewed for Ron Slate's On the Seawall.
Publisher: New Vessel Press

New Vessel Press is an independent publishing house in New York City. Founded in 2012 by Ross Ufberg and Michael Z. Wise, the press specializes in fiction and narrative nonfiction in translation.
Cofounder Ufberg, a writer and a translator of Russian and Polish, is a doctoral student in the Department of Slavic Languages at Columbia University, where he earned a Master of Philosophy degree. He holds an undergraduate degree in Russian Studies and Comparative Literature from Hamilton College. Ufberg's writing and translation have appeared in such publications as The New Yorker, The Wall Street Journal, The Forward, Publishing Perspectives, and The Guardian.
Cofounder and Publisher Wise is the author of Capital Dilemma: Germany's Search for a New Architecture of Democracy. A graduate of Georgetown University School of Foreign Service, he has been a foreign correspondent for Reuters and The Washington Post in Vienna, Prague, and London. Wise received a John J. McCloy Fellowship in Journalism from the American Council on Germany and a research fellowship from the Einstein Forum in Potsdam, and was a research fellow at Columbia University's National Arts Journalism Program.
While New Vessel is not currently accepting poetry submissions, proposal details for literature and literary nonfiction may be found on the website.
Click here to read more Eye on the Indies features.
Copyright 2022 Woven Tale Press LLC. All Rights Reserved