Inside the Studio with Joe Hedges
Inside the Studio offers a behind-the-scenes peek into the work environments of WTP artists, as well as insight into their creative process within these resonate spaces. See Joe Hedges' work in WTP Vol. VIII #4.
By Jennifer Nelson, WTP Feature Writer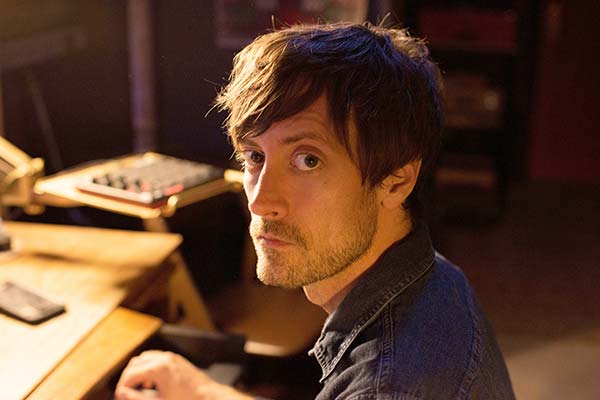 For a few years, Joe Hedges was fortunate to have two studios: one at home and one at work. But, after his son Linus' birth, his home studio had to be converted to a nursery. So, he started primarily working from Washington State University where he loved painting alongside his students and had access to a woodshop and digital fabrication lab. In several galleries, he placed his installation artwork to see how it functioned in a large, clean space. "The energy there is good," he says. "The building has always been a good staging and testing ground before sending pieces out to other galleries."
Due to the pandemic, when access to his workplace studio at WSU become sporadic, he decided to convert a beat-up, cluttered shed in his backyard into a digital media studio. So this summer, Hedges turned a dream into reality; in August, he completed a monthlong remodeling with the help of two former students. They took a 10×20-foot unfinished space and transformed it a creative sanctuary where Hedges can work and teach comfortably. "This was a lot of work!" says Hedges. "But I am so excited with the result."
First, the neglected shed had to be cleaned out. For five years—since Joe and his partner's purchase of the Pullman house—it had been used to store tools, a lawnmower and boxes of paper. Hedges spent many hours tidying up, discarding, cleaning and organizing his belongings. This took several weeks to complete. "For better or worse, my creative practice has long involved scavenging for junk, and a lot of that ended up in the shed too," says Hedges. "This was not only a construction project requiring insulation, drywall and cleaning—this was also a lesson in tidying up Marie Kondo style, and figuring out what I truly need."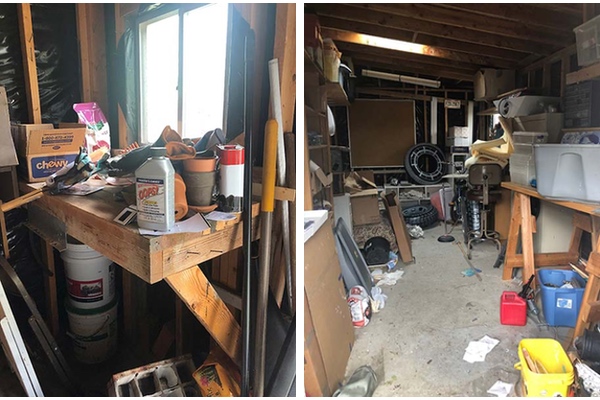 The next steps involved making the shed into a livable space. Dustin Regul and Richie Masias helped him paint the exterior, take out a leaking window, and add electricity, lights, insulation and drywall. This took only a few days. Regul had experience in carpentry before starting his graduate studies. "His expertise was invaluable," says Hedges. "Now that he has a Master of Fine Arts, he's doubly professional!"
To keep the space cool in summer and warm in winter, Hedges picked high-quality mineral wool insulation. In fact, most of the renovation's $2,000 price tag involved insulation. But he figures that in the long run, this insulation will save him money on heat and air conditioning. Nevertheless, in winter, he'll still need a space heater, and next summer he'll cut a hole in the wall for a window air conditioner. Hedges also primed and painted; sanded and stained a door; and installed a reputable security system.
It's no big surprise that his studio resembles a recording studio; Hedges was a rock band musician in his teens and 20s. Several guitars hang on a wall and two enormous vintage speakers with 15-inch cones made by Utah in the 1970s are placed on a makeshift bookshelf. On his desk, a glass vessel with a salt lamp light illuminates the room; the object looks like a lava lamp, a common item in recording studios in the 90s.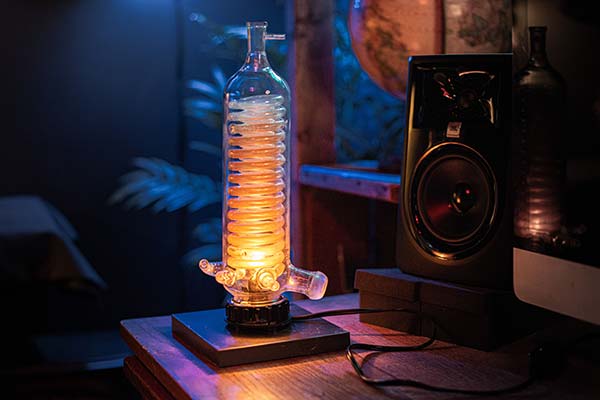 "This space combines everything I like about recording studios, the concrete floor of a contemporary gallery, with a touch of inspiration from spaces I've been drawn to like studios, libraries and cabinets of curiosity," says Hedges. "I wanted a space that invites not only creativity, but reflection."
The studio is large enough for him to complete oil paintings, new media (sound and video) artwork, and installations. He divided a space by vertically adding bookshelves, and stores his painting materials in a locker, his finished works in crates. On a wall, he can nail a large canvas, while natural light streams in through an open door. He has all that he needs for his new media endeavors: "I would be lost without Photoshop software, where I do digital imaging, as well as sketching for installation works, and Logic Pro software, which I use for sound."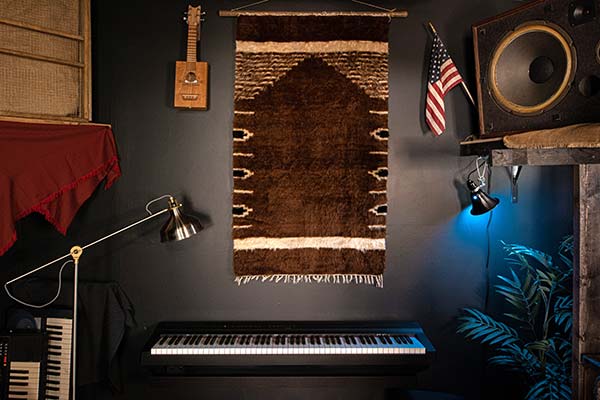 Almost every day, he and his partner Jiemei Lin, who's an illustrator and painter, take work breaks and have a brief critique over lunch to help each other through creative problems that arise in their practices. Hedges tends to work simultaneously on several related works, and draws inspiration from museums, junkyards, and outdoor spaces. Fifteen-month-old Linus loves the studio and sitting on his father's lap, banging around on the electric piano. Linus can play with small instruments on a low-lying shelf. "He is just beginning to draw and paint, so I imagine this will be a fun place for him to be creative for years to come," says Hedges.
On August 6, Hedges officially started working in his new studio. Later this month, he will teach online courses for undergraduate students from his shed. He'll work mostly from home, occasionally going into WSU's fine arts building. "After finishing this studio, I am more excited than ever about sitting in one place for a while. which seems appropriate as the global pandemic lingers," says Hedges. "Ultimately though, I look forward to doing more traveling and exploring, and having this space as a home base to reflect, work and play."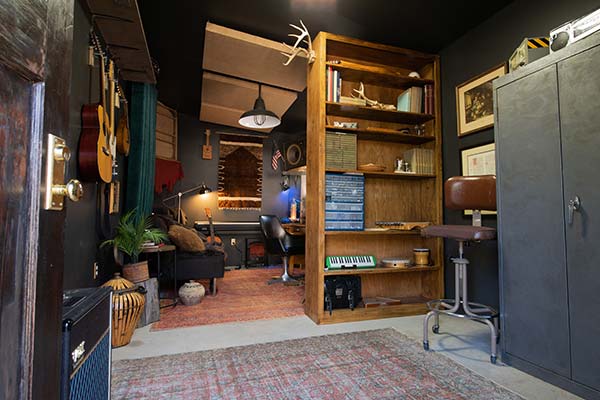 Copyright 2020 Woven Tale Press LLC. All Rights Reserved